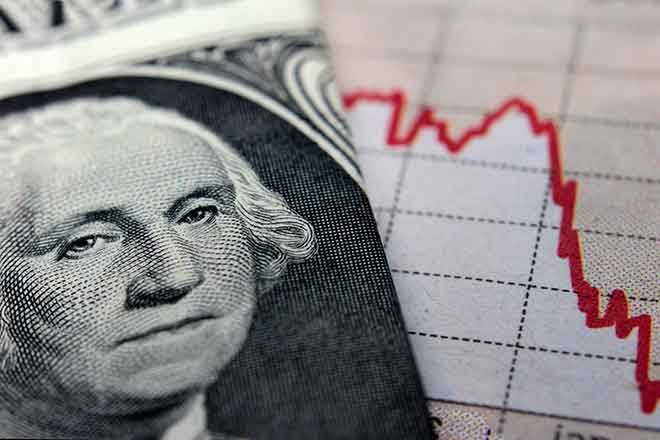 Published
Thursday, May 19, 2022
(The Center Square) - Stocks tanked Wednesday after major retailers' earnings reports were down significantly because of inflation, sparking a selling frenzy. Wall Street closed with the largest drop in one day since March 2020.
The Dow Jones Industrial Average drop of nearly 1,200 points was the ninth-largest single-day drop in U.S. history, Seeking Alpha reports.
The stock market began to tank by midday. By noon EST, NASDAQ was down 400 points and the DJIA was down by 800 points. Then the DJIA dropped by roughly 1,100 points after 2pm EST and closed with a near 1,200-point loss.
The market closed with the DJIA down by 3.6 percent, the S&P 500 down by 4 percent and the Nasdaq down by 4.7 percent.
Overall, the DJIA dropped 1,164.52 points, closing at 31,490.07. The S&P 500 dropped 165.17 points, closing at 3,923.68. The Nasdaq dropped 566.37 points, closing at 11,418.15.
Panic set in after major retail corporations like Target and Walmart reported earnings losses. Apple and Microsoft also led big tech losses.
Target shares were down by nearly 25 percent after reporting first-quarter results that fell far below Wall Street forecasts. Its second-quarter outlook was also weaker than expected with its quarterly gross margin dropping from 30 percent to 25.7 percent.
"We were less profitable than we expected to be or intend to be over time," Target Chief Executive Brian Cornell said, Reuters reported. "These (costs) continue to grow almost on a daily basis and there is no sign right now ... that it is going to abate over time."
Rising fuel and freight costs will add nearly $1 billion more than originally expected in annual cost, Target said.
Wal-Mart stock fell nearly 7 percent after it also reported a weaker-than-expected financial outlook. It also said it was grappling with rising fuel costs and inflation eating into its profits.
Apple stock fell 5.6 percent, Intel lost 4.6 percent, Microsoft lost nearly 5 percent and HP dropped 7 percent.
Companies reporting earnings losses cited rising fuel and freight costs as primary factors.
These, coupled with supply chain issues, caused transportation costs to skyrocket in the first quarter. While companies passed on increased costs to consumers, consumers weren't buying enough to offset company losses.
"Worries over inflation and a hawkish Fed are nothing new, but now add in worries over profit margins and the impact of inflation on the consumer and you have the recipe for a big down day," Ryan Detrick, chief market strategist at LPL Financial, said, The Hill reported.
Normally, a drop in consumer demand would force companies to drop prices and subsequently reduce inflation. But supply chain issues, coupled with Biden administration energy policies restricting domestic production of oil and gas, are leading causes of prices skyrocketing across the board.