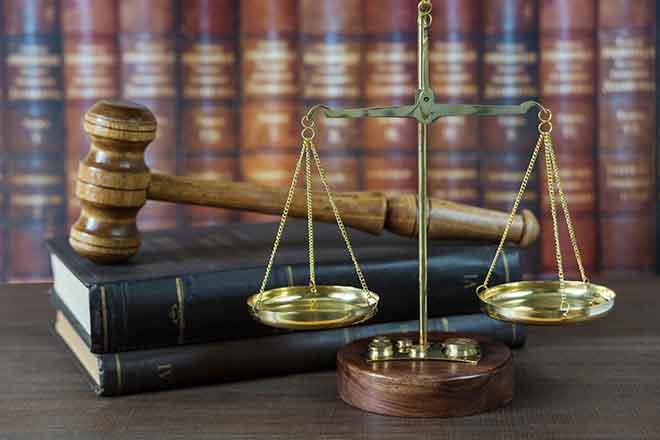 Published
Sunday, June 13, 2021
DISTRICT COURT, KIOWA COUNTY
STATE OF COLORADO
PO Box 353, 1305 Goff Street
Eads, Colorado 81036
(719) 438-5558
THE PEOPLE OF THE STATE OF
COLORADO
Interest of N.B., minor child
And concerning ELIZABETH CLINE and FIDENCIO BAUTISTA, Parental Respondents
And concerning CASEY CLINE, Special Respondent,
And concerning KIM KARLE, Special Respondent.
STEERMAN LAW OFFICES, PLLC
Donald L. Steerman, #23402
Lance P. Clark, #52108
P.O Box 390
Lamar, CO 81052
Phone Number (719) 336-4313 Fax Number (719) 336-4315
SUMMONS BY PUBLICATION
THE PEOPLE OF THE STATE OF COLORADO: TO THE ABOVE-NAMED FATHER, FIDENCIO BAUTISTA, and any unknown fathers, of the MINOR CHILD, N.B.
YOU ARE HEREBY SUMMONED AND REQUIRED to appear and defend against the claims of the Petitions for Determination of Paternity and of Dependent or Neglected Child filed with the Court in this action. A copy of the Petitions may be obtained from the Clerk of the Court.
YOU ARE NOTIFIED that the Dependency and Neglect Petition filed with the Court alleges that the above-named child is dependent and neglected for reasons more fully set forth in the Petition.
YOU ARE FURTHER NOTIFIED that your parental rights may be terminated by this action.
YOU ARE FURTHER NOTIFIED that the Court has set said Petitions for hearing on the 1st day of July, 2021 at 3:00 p.m. at the Kiowa County District Court, Eads, Colorado.
YOU ARE NOTIFIED TO BE AND APPEAR BEFORE THIS COURT AT SAID TIME.
If you fail to appear or answer, judgment by default may be rendered against you by the Court for the relief demanded in the Petitions without further notice.
Dated this 1st day of June, 2021.
STEERMAN LAW OFFICES
/s/ Lance P. Clark
Lance P. Clark #52108
Published June 11, 2021
In the Kiowa County Press