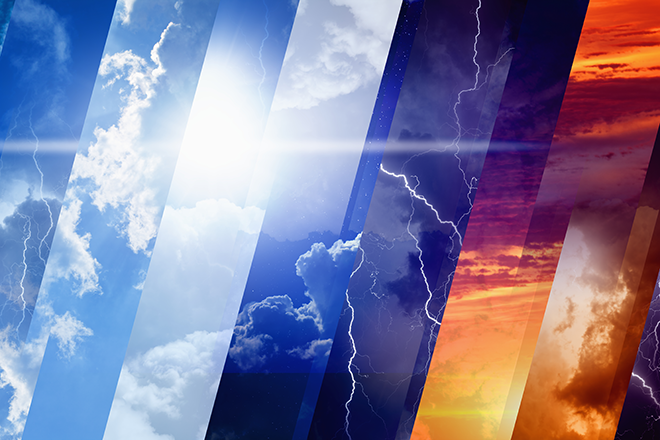 Published
Thursday, June 6, 2019
After several days of afternoon storms, Kiowa County turns mostly sunny and dry Thursday.
High temperatures across the county will range from the mid-80s near Arlington to the upper 70s at Towner. Rain is not expected for the day, though scattered clouds are possible.
Overnight, temperatures will fall to the low to mid-50s under mostly clear skies.
Light winds - up to 10 miles per hour - will be out of the north earlier in the day before shifting to the east this afternoon.
Friday's conditions will be similar, with temperatures a few degrees warmer in the afternoon.
Currently, KiowaCountyPress.net Live Weather from downtown Eads shows NNW wind at 6 mph. The temperature is 57, with 0.00 inches of rain so far today. Yesterday, 0.01 inches of rain was recorded, with a high of 88. The strongest wind gust since midnight was 22 mph, while the high temperature for the day so far was 57 at 12:14 PM.
Elsewhere in Colorado, warmer temperatures and continued increases in snow melt have prompted a flood warning for southeast Conejos County through Thursday morning. A flood advisory remains in effect for the Gunnison river above Grand Junction, the Mancos River in Montezuma County and La Plata River in La Plata County for the week.
Kiowa County Weather Outlook for June 6, 2019

Community

High

Low

Chance of Precip

Wind Gust

Direction

Arlington

84

55

0

10

E

Haswell

80

55

0

10

E

Eads

82

53

0

10

E

Brandon

80

52

0

10

ENE

Sheridan Lake

79

53

0

10

E

Towner

77

53

0

10

E
Weather information updated throughout the day is available at http://weather.KiowaCountyPress.net.