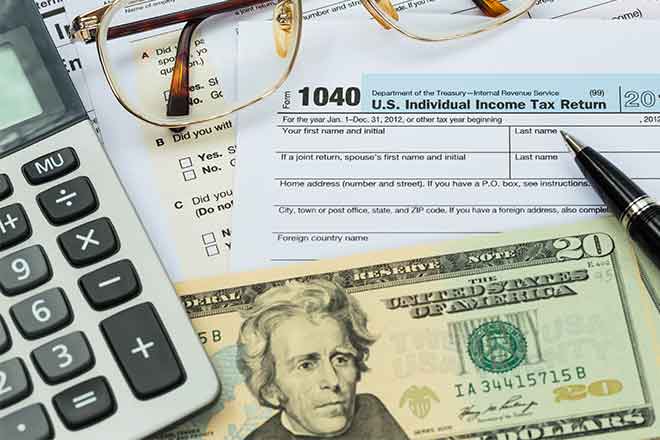 Published
Saturday, July 13, 2019
By Derek Draplin | The Center Square
Anti-tax group Colorado Union of Taxpayers released its legislative scorecard Friday at the Western Conservative Summit in Denver, painting an abysmal portrait of the Democratic-controlled legislature's accomplishments during the last session.
"This session is 'hands down' the worst since the inception of CUT," reads a handout from the group, which was founded in 1976. CUT opposes tax increases and is a strong backer of the Taxpayer's Bill of Rights (TABOR), the constitutional amendment approved by voters in 1992.
"The Democrat socialists from Boulder believe they received a mandate, and went wild with passing bills which take from one, and give to someone else, control behavior, raid cash funds, set up election fraud, increase taxes and fees, and spend, spend, spend," the pamphlet continued.
The highest-ranked lawmakers were all Republicans.
Sen. Vicki Marble, R-Fort Collins, earned a 90.91 percent rating, the highest in the Senate, followed by Sen. Jerry Sonnenberg, R-Sterling, with an 87.88 percent rating.
Rep. Stephen Humphrey, R-Windsor, is the highest-ranked House member with a 96.97 percent rating. Rep. Dave Williams, R-Colorado Springs, received a 96.97 percent rating and Rep. Lori Sane, R-Dacono, received a 96.77.
The highest-rated Democrat in the Senate was Senate President Leroy Garcia, D-Pueblo, with a 9.09 score, while the highest rated Democrat in the House, Donald Valdez, D-La Jara, scored 12.12.
"Each state legislator is rated on his or her tax, spending, or government intrusion votes," CUT said of the scorecard.
The Senate received an overall score of 32 percent while the House scored 31 percent overall.
CUT also bashed Gov. Jared Polis, who spoke at the summit, for his support of a national popular vote over the Electoral College and support on the $32.3 billion state budget.
"Governor Polis shows his left-wing socialist stripes in year one," CUT said, giving Polis a 3 percent score.
During his speech, Polis touted bipartisan legislation from the last session, particularly funding for full-day kindergarten across the state. He also said the state cut taxes for 144,000 small businesses.