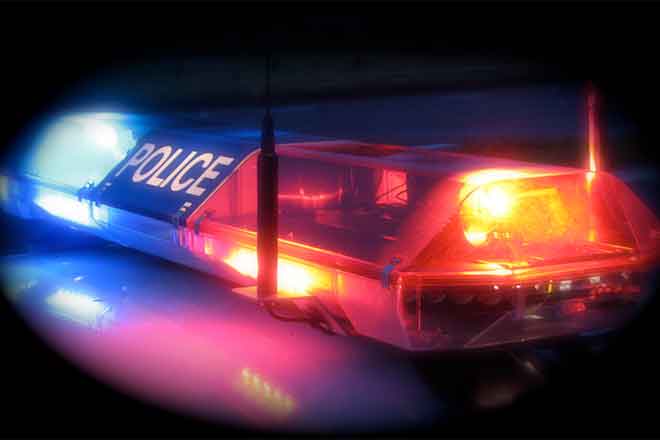 Published
Thursday, September 1, 2022
(The Center Square) - In 2021, the city of Denver released a report by a task force that took on police reform titled "Reimagining Policing And Public Safety."
But few could have imagined the controversies involving the police that have transpired in the past two years.
The city has faced two lawsuits over how police handled protesters in the wake of the May 2020 murder of George Floyd. City police used rubber-ball grenades and fired pepperball directly at rioters, according to an investigation. The first lawsuit was settled for $14 million. A city police officer filed an ethics complaint against a city council member for insulting officers and calling them "dogs" during a protest. That same city council member pitched an idea that was quickly shot down by her colleagues to disband the police department and replace it with a "peace force" that would not be armed or have arrest powers. And among the recommendations of that 2021 task force was to no longer have police involved in traffic stops.
And in August, the Denver district attorney asked a grand jury to open an investigation into a July 2022 incident in which the police shot a suspect along with six bystanders in the downtown area.
Meanwhile, police enforcement has plummeted over the past several years: Denver police arrests dropped 64 percent over 14 years and traffic violations have plummeted 66 percent over 12 years.
The controversies have hovered over Denver's most costly city department. The city spent $250.1 million to fund the police department in 2021. The department accounted for about 17 percent of the city's general fund spending in 2022. The department also has some of the city's highest paid employees. The highest paid employee in 2020 was a police commander who made $328,928, according to city records. The department had 11 employees who made $200,000 or more in 2020.
But the city is cutting uniformed employees to shift resources to non-police areas. The mayor's proposed 2022 budget would have 171 fewer uniformed police officers than two years earlier when the "defund the police" movement started. That's an 11 percent reduction in the number of uniformed investigators and patrol officers.
City Councilwoman Candi CdeBaca has been involved in police-related controversies.
In September 2020, Denver police officer Mallory Lutkin filed an ethics complaint against CdeBaca about the city council member's comments when Lutkin and other officers arrived during a protest. In the complaint, Lutkin said CdeBaca tried to incite the protesters by saying that the officers "couldn't read" and they should look up the laws on slavery.
According to the complaint, CdeBaca also told the protesters to let the police hit them because "there is a higher liability now. Sue these f****** cops." CdeBaca also said, "The dumb*** mayor sicking his dogs on his own f****** people."
The Denver Board of Ethics dismissed the complaint.
In August 2020, CdeBaca tried to put a proposal on the ballot for voters to abolish the police department and replace it with a "peace force." The proposal stated, "The Peacekeeping Service will adopt a comprehensive policy on safety that force will be used only as a last and least favored resource. ... To underscore this, most officers in the Peacekeeping service will not have arrest powers or be licensed to bear or use arms as part of their duties."
No one else on the City Council supported her initiative.
"So long as I'm mayor, we will not abolish the Denver Police Department," Mayor Michael Hancock said in August 2020, according to Colorado Politics.
When the city settled in March 2022 for $14 million with the George Floyd protesters, CdeBaca posted on her Facebook page the settlement triggered her.
"Listening to this trial was triggering, looking at the evidence of DPD brutality and negligence every single time we settle is triggering," CdeBaca wrote. "Thank you to this brave class for taking on this force that has harmed and killed too many! Thank you all for being brave enough to stand for all of those abused by the ones who we pay to protect us."
CdeBaca hasn't been the only critic of the city's police department.
The Reimagining Police task force included input from 37 associations including the ACLU, NAACP, Democratic Socialists of America, and the Denver Justice Project. On June 25, the Denver Justice Project held a meeting to discuss "why abolishing the police and prison system can't wait." It was formed in 2015 to recall the Denver district attorney for "his lack of prosecuting police officers who assaulted or murdered community members."
The task force made 112 recommendations. Two of the more notable recommendations included automatically firing an officer if an unarmed suspect dies while interacting with police and removing police from routine traffic stops and crash reporting.
The city stated that "Legal and community safety and investigation considerations prohibit Denver from completely removing police officers from making routine traffic stops and responding to motor vehicle accidents ..." The city stated that police must conduct investigations into traffic crashes in cases where felony charges are possible.
The city also stated that the law didn't allow for automatic termination because police were government employees and could not have their due process stripped away.
The police department said the evaluation of the task force's recommendations is still ongoing.
The Denver Police Department said it has been implementing programs that were "de-emphasizing or eliminating police contact" for 911 calls related to health, medical or substance abuse issues since 2016, four years before the Floyd murder.
The police team up with a health clinician when responding to 911 calls involving people with behavioral issues or substance abuse issues. The police are involved when "weapons, threats or safety issues" are involved.
The police also have a program where a paramedic and mental health provider respond to calls that are deemed "low-risk" in lieu of a police officer.
And civil report technicians in lieu of police take reports for minor crashes and "cold" property crimes that are not-in-progress.
"By taking a public health view of public safety, we are connecting individuals with the best resources to help stabilize a crisis and evaluate their needs, while simultaneously freeing up police officers to focus on what they do best - address crime," Denver Police Chief Paul Pazen said in an email. "Because these successful alternative response programs and traditional policing are complementary, I view alternative response programs as an 'AND' rather than an 'OR' when it comes to the future of policing."
The Mayor's office, CdeBaca, and the Denver police union did not respond to an email seeking comment.
Pazen, who worked for the department for 28 years, is set to retire from the force in October, Mayor Michael Hancock's office announced Wednesday.
Pazen's retirement date is effective October 15, and Division Chief Ron Thomas will become acting chief starting September 6, according to the mayor's office.