Image
Thoughts, Things, and Trivia by Jack – November 14, 2023
This has been an open fall, below freezing in the mornings and shirt sleeve weather in the afternoon, making it easier for the farmers and ranchers to prepare for winter. The flora is dormant with the above ground vegetation dried out and has become a source of fuel for potential wildfire. Good readers, it behooves us to be extra cautious this time of the year.
Image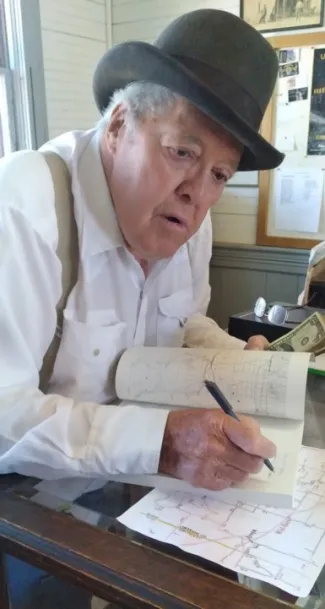 The card party at the Wild Horse schoolhouse was a success; 17 players, nine children and one dog. There were plenty of tasty snacks and drinks for the attendees. At the completion of games and the scores were tallied; high and low scorers were high – men Chris Bledsoe, high - ladies Lora Bledsoe, low - men Dan Echols, low – ladies Chas Echols, floating jokers – men Will Bledsoe and floating jokers – ladies Meghan Loutzenhiser. These gatherings are good for the soul, a time for catching up.
A big thanks to the county commissioners for remediating the building. The next gathering is Sunday, December 3, 2023, from 12:00 to 2:00 p.m. for a community Christmas dinner at the Wild Horse schoolhouse. Please bring a salad dessert to share, donations are acceptable.
Recently, I wrote about the "Lack of transparency" by the governments and was dumbfounded by the stonewalling when I was trying to find out how much money has been spent by the governments on litigation against Trump. The Department of Justice needed a letter outlining my "need to know" before they could allow access to their detailed ledger entries.
State of New York, New York City, and Fulton County, Georgia, could not allow me to view their detailed ledger entries because I was not a resident of their area. You get to know only what the Fourth Estate would release to the public. It would take quite some time and money to do deep dive research.