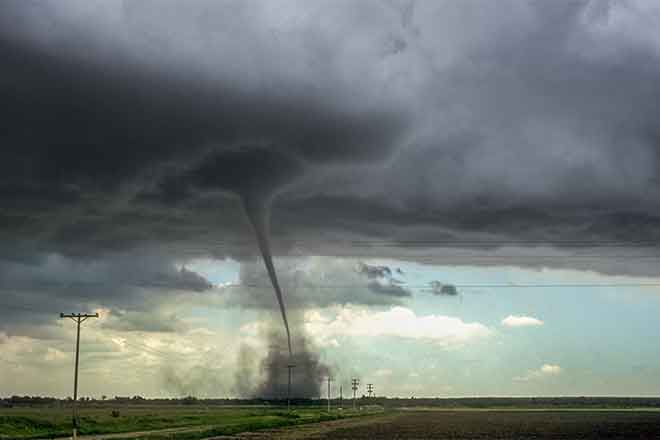 Published
Tuesday, May 19, 2020
The National Weather Service issued three tornado warnings impacting Kiowa County and surrounding areas Tuesday evening. Two tornadoes were spotted near Sugar City in Crowley County during a series of storms.
The first warning was issued at 6:53 p.m. in Crowley and Kiowa Counties for a tornado spotted by Texas storm chaser Marcus Diaz near Sugar City in Crowley County. The landspout tornado was estimated to be 5-7 miles west of Highway 96 and Crowley County Road 31. That warning was allowed to expire at 7:15 p.m.
A second warning was issued at 8:05 p.m. and included portions of Otero, Kiowa, Crowley and Bent counties near the general area of the first warning.
Radar indicated that storm system was capable of producing a tornado, along with one-inch hail. When issued, a severe thunderstorm was located over Cheraw in Otero County.
That warning was allowed to expire at 8:30 p.m.
The third warning came at 8:40 p.m., with an additional confirmed tornado near Sugar City. That warning was cancelled at 9:02 p.m.
A flash flood warning was also issued for north central Otero County, western Kiowa County, and southeast Crowley County. Two to three inches of rain had fallen in the area by 8:45 p.m., potentially causing flooding of low-lying areas. Rocky Ford and Sugar City were in the warned area.
Thunderstorms in the region have prompted a number of warnings during the evening. In addition to tornadoes, wind gusts to 60 miles per hour and one-inch hail were the main threats.
No reports of damage have been received from the tornadoes near Sugar City.