Image
Tina Peters sues local, state and federal officials to stop criminal investigations into her conduct
(Colorado Newsline) Former Mesa County Clerk Tina Peters filed a federal lawsuit Tuesday to try and stop criminal proceedings against her in the wake of a 2021 security breach in her county's election system, alleging that investigations and prosecutions have violated her rights guaranteed by the First and 14th amendments.
The defendants in the case are listed as the United States, United States Attorney General Merrick Garland, Colorado Secretary of State Jena Griswold, a Democrat, and Mesa County District Attorney Daniel Rubinstein.
Image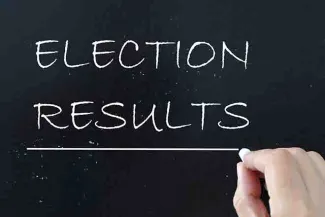 The lawsuit claims that the legal actions against Peters, which include an ongoing state criminal case and federal investigation, violated her right to free speech, right to freedom of association and right to petition the government to redress her grievances.
She now wants a judge to permanently stop the criminal proceedings against her.
The lawsuit was first reported by The Colorado Sun.
Image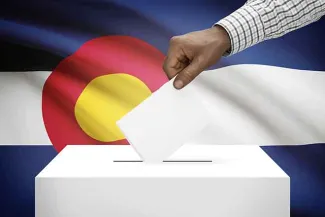 Peters, a Republican who falsely claims the 2020 presidential election was stolen, was indicted by a grand jury in March 2022 on 10 felony and misdemeanor counts stemming from her actions during a 2021 election security breach. The charges include criminal impersonation and attempts to influence a public servant.
She allegedly orchestrated a scheme to allow an unauthorized person into the office during a secure software update to create a "forensic image" of the elections software. Following the update, secure passwords were posted online. The forensic images became the basis for reports written by computer analysts allied with Peters who allege vulnerabilities in the election system. Those reports have been denounced by state election officials and other experts.
Peters is scheduled to go to trial in Mesa County in February for that case, in which she has pleaded not guilty. The federal investigation is ongoing.
Image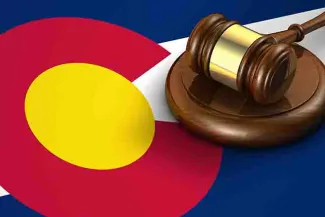 The lawsuit argues that Peters was acting in her capacity as an elections official to preserve records in case the software update deleted them. The resulting investigations and prosecutions were retaliation and harassment from Griswold, Rubinstein and Garland, she says.
"I have not been served with a lawsuit, but am aware that one has been filed. Having been elected as the District Attorney for the 21st Judicial District, I have a constitutional, statutory and ethical obligation to represent this community in criminal matters," Rubinstein wrote in a text to Colorado Newsline.
Griswold's office did not immediately return a request for comment.
Peters lost a primary bid in the Colorado secretary of state race last year, and she ran unsuccessfully this year to be chair of the Colorado GOP.
Colorado Newsline is part of States Newsroom, a network of news bureaus supported by grants and a coalition of donors as a 501c(3) public charity. Colorado Newsline maintains editorial independence. Contact Editor Quentin Young for questions: info@coloradonewsline.com. Follow Colorado Newsline on Facebook and Twitter.