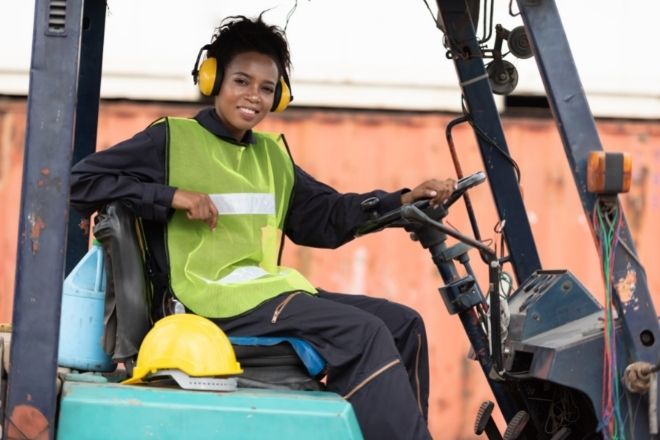 Published
Wednesday, October 27, 2021
We all have our dream jobs. However, some of them are among the top five most dangerous jobs in the world. If you don't believe us, read on to find out about the most deadly jobs!
Number Five: Warehouse Worker
We know that warehouses benefit from equipment like forklifts, but we don't see warehouse workers in those harsh conditions. The number of dangers in a warehouse environment is always increasing--for example, if inexperienced workers operate forklifts and don't consider safety when they're working, danger will quickly follow.
Number Four: Roofer
Another rewarding but dangerous job is that of a roofer. Day-to-day life for a roofer consists of climbing up and down ladders redoing shingles on roofs, cleaning gutters, and laying out tarps to catch debris and old shingles. However, the worst time for a roofer is when it gets cold out. Working conditions become complicated, so many roofers delay their business efforts until spring (although some don't.) Working in frigid weather makes roofing an incredibly dangerous job.
Number Three: Construction Worker
Construction workers have the third most dangerous job in the world. Since they're around heavy machinery and often elevated close to a hundred feet in the air, the risk of injury is always present. Construction is one of the worst jobs to work in--workers can get exposed to electrical shock, break their bones, or even die from falling from a high height.
Number Two: Delivery Driver
Transport drivers work in various industries such as restaurants and retail. Delivery drivers often work grueling hours that can lead to dangerous situations such as falling asleep at the wheel, being assaulted, and even getting robbed. These dangers are why this job is so incredibly dangerous.
Number One: Truck Driver
Topping off our list of the most dangerous jobs in the world is a truck driver. The duties of a truck driver include driving long hours, operating a heavy vehicle, and handling cross-road driving in harsh conditions. Extreme weather conditions make this job highly dangerous and the most likely to create catastrophic dangers to the driver and those around them.
Right before you consider what job you'd like to pursue, keep in mind that many jobs come with drawbacks. Jobs such as a warehouse worker or a truck driver can create dangers for many--but you can make a difference by learning safety procedures on the job. Additionally, you need to ensure you're up for the challenge of driving through harsh conditions and working around heavy equipment.