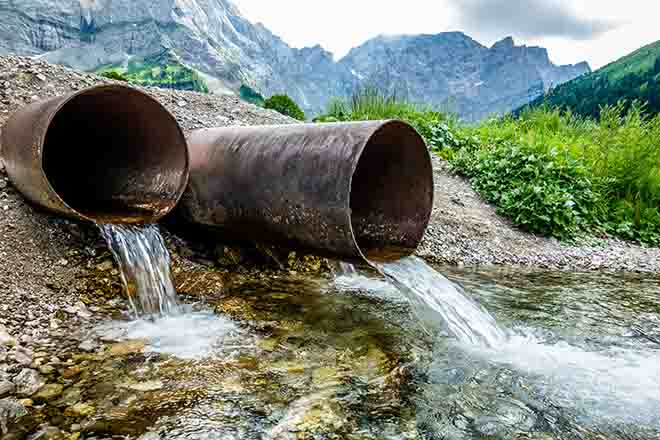 Published
Monday, December 5, 2022
(Big Sky Connection) Tribal representatives from across the Northwest are flying into Washington, D.C. this week to discuss how mine waste in British Columbia is threatening their way of life.
With plans in the Canadian province for doubling the number of mines, tribes say waste already affects waterways downstream in the U.S.
Richard Janssen Jr. is the Department Head of Natural Resources for the Confederated Salish and Kootenai Tribes, and is in D.C. this week. He said selenium waste from mines near the Elk River north of Montana has a detrimental effect on waterways.
"We're not against mining at all," said Janssen. "What we are against - mining that contaminates our waters, waters of the U.S, waters of our sister tribes, affecting our fish that were here long before us, affecting our way of life, our culture."
Janssen said he plans to meet with Montana's congressional delegation and members of the Environmental Protection Agency and Interior Department.
Tribes from Alaska, Idaho and Washington will also be in D.C.
Teck Resources, which operates mines near the Elk River, said in a statement that it's engaged in a long-term plan to reverse selenium levels, and has invested more than $1 billion in water quality over the past decade.
Erin Farris-Olsen - regional executive director of Northern Rockies, Prairies and Pacific region for the National Wildlife Federation - said Canada isn't being a good neighbor on this issue, and should do more to ensure the industry is properly regulated.
Farris-Olsen also noted that some of the dams holding back toxic tailings from mines are taller than the Seattle Space Needle, and could fail.
She took an aerial tour of the mines to the north of Glacier National Park.
"Seeing this pristine ecosystem that is valued so highly by our government and our community, both local and abroad," said Farris-Olsen, "and to know that just right on the other side of a few mountains is this giant operation that really has such a destructive potential when expanded."
Janssen said part of the goal of this week's meetings is to ensure tribal nations have a seat at the table on discussions about the transboundary impacts of mines. He also said it's important to spread awareness about this issue.
"Boundaries don't stop water flowing," said Janssen. "Boundaries don't stop the selenium coming down from those mines. And so, we're just hoping to get more of a focus on this area, because I just don't think many people know what's happening."