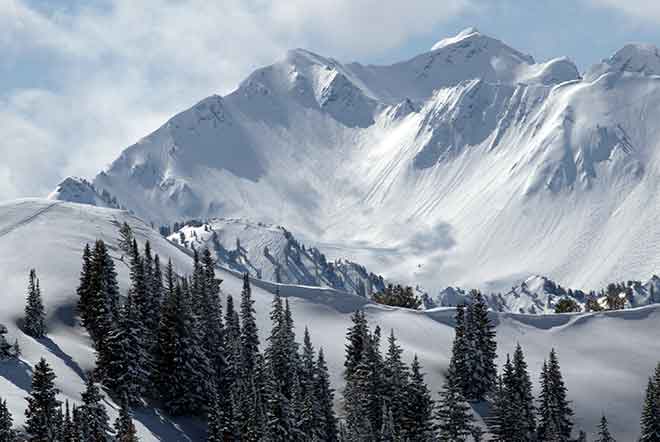 Published
Wednesday, December 12, 2018
Remember all those snow days you spent rolling down your tiny neighborhood hill, hoping one day you'd find a steep, perfectly sloped giant to slide down? Well, dust off those snow pants and mittens-- we've got a list of the best places to go snow tubing and sledding in Colorado. Take your family out for an adventure they'll never forget, or just sneak away by yourself for a snowy, swift ride that 10-year-old you would be proud of.
This family-owned and operated tubing hill has been serving reasonably-priced joy since 1971. Just a two-hour drive from Denver, they offer monthly specials and group discount rates, along with a pleasant, family-friendly atmosphere. The slopes are well-maintained and long enough to exhaust even the most raucous kids. There's the added benefit of a tow rope that attaches to your tube or sled to pull you back up the hill for another run. When you're finished, wrap up your day of sledding with hot chocolate or apple cider, sold in the quaint cottage at the top of the hill.
Adventure at this park is a given. Tubing is their big attraction, but they've recently added snow scoots--they're like miniature snowmobiles that run on a secure track-- for kids 90 pounds and under. This park is fun for riders of all ages, and even has color-coded hills that are designated for certain skill levels. Book your next trip and sign their waiver online to avoid waiting when you arrive in line.
Copper Mountain is a standout ski resort that serves all your tubing desires. Why ride a straight slope when you can speed down the banked curves at the Copper Tubing Hill? There's a 36-inch height requirement, but tiny tykes can hang out at a tubing carousel, walk through tunnels, and explore a snow den at Critterland. Make sure to reserve your spots ahead of time, as this popular location fills up fast in the winter season.
One of the best places to go snow tubing and sledding in Colorado is Snow Mountain Ranch, where tubing isn't just a winter activity. They've extended this seasonal treat throughout the year with a specially designed Snowflex Tubing Slope. This YMCA-run tubing hill is a fantastic value when compared to expensive ski resorts. In addition to tubing, they offer ice skating, hiking, and dog sledding for a busy day full of snowy play!
If you prefer sledding over tubing, visit Firecracker Hill in Telluride. One of the pros of sledding is that it's usually free, as it is on this hill. There's only one lane, so there can be a longer wait to get down the hill, but the mountainous view and free fun make it more than worth it.
This is one of the most popular sledding hills in the Denver area. Though there is little parking and most people find they have to walk a little to get to the hill, you'll forget all of that as soon as you hit the snow. Plus, there's no admission or parking fee!