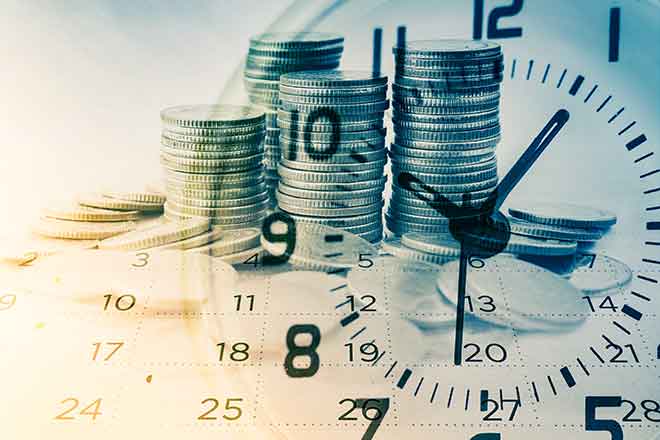 Published
Thursday, April 30, 2020
Hometown Gas & Grill. Take out only. Visit our Facebook page https://www.facebook.com/Hometown-Gas-Grill-1827749380800315/ Or phone 719-438-2206
GN Bank Following government guidelines, our lobby will be open by appointment only Please use our drive-thru, ATM, or online banking services. For an appointment, call us at 719-438-5331. For more information, visit gn-bank.com
Kiowa Health Mart WE DELIVER! If you live outside town & need delivery, let us know. We will do our best to make arrangements. We appreciate your cooperation & understanding during this time & always! service@kiowahealthmart.com CALL:(719)438-5832*** ***TEXT:(719)212-9141***
Crow's Stop & Shop Here for you. During this Stay at Home Order Crow's Stop and Shop will remain open our regular days and hours. Monday-Saturday 8:30-5:30. Please note we are opening early 8:00-8:30 for high risk individuals. Visit our Facebook page https://www.facebook.com/Crows-Stop-Shop-240626579281809/ Phone: 719-438-5881
J & J Liquor, LLC 719-438-5754 OPEN!!!! I am wiping down several times a day. Use drive up or call ahead for curbside 719-438-5754New store hours. Monday - Thursday 10am-7pm and Friday - Saturday 10am-10pm, closed Sundays. We hope to see you soon!!!! Stay healthy and happy, my friends!!! https://www.facebook.com/jjliqour
Windmill Saloon will be closed Order extended through April 30, 2020
Eads Auto Supply and Hardware LLC Offering delivery to surrounding towns 1 day a week. Please call orders in before 2. Wiley area John can bring it home with him. Tuesday afternoon: Sheridan Lake area Wednesday afternoon: Haswell area Thursday afternoon: Kit Carson area Hours: M-F: 7:30-5:30 S: 7:30-12 (719) 438-2227 www.eadsautosupply.com https://www.facebook.com/EadsAutoSupply/
Cobblestone Inn & Suites - Eads At this time, our bar is closed to all outside guests, we will still be offering our menu for TAKE OUT ONLY, you may call at 719-438-2021 to place an order TO GO. https://www.facebook.com/EadsCobblestone/
JJ'S Restaurant. We will be open: 11am-2pm 5pm-8pm Monday thru Saturday. During these times CARRY OUT or DELIVERY will be available. 719-438-2002 Visit our Facebook page for specials https://www.facebook.com/jjsrestautant/
Hawks Nest 8am-5pm We will have pre-made sandwiches &personal pan pizzas available to come in & grab and leave.Call in your order if it is custom to ANY extent Lunch specials will not be made until the restrictions are lifted 719-729-3384
USDA Service Center is closed to public access. Customers can call 719-438-5851 schedule a phone appointment or call with questions. The staff is working and will continue to provide customer service. Customers can use email, fax and phones to contact the office and/or employees. Phone: 719-438-5851 ext 2 FAX: 844-332-7501
Emails:
NRCS: steven.schmidt3@usda.gov
Sand Creek Visitor Centers & WNPA Park Stores are closed until further notice. Where possible to adhere to health guidance, the remainder of the park will open regular hours; Thurs-Mon, 9:00 a.m. to 4:00 p.m 719-438-5916 . https://www.nps.gov/sand/index.htm
Demitasse...TEMPORARILY CLOSED https://www.facebook.com/demitassegym/
Kiowa County Public Library KCPLD May 4 Reopening Guidelines:No more than five patrons in the library at any time to follow social distancing requirements. No group gatherings/hang out sessions. Limit your library visits to thirty minutes with no more than two visits per day, per individual. Only two public computers will be available by APPOINTMENT only, for thirty minute time limits. Our online databases are available 24/7 through our website: www.eads.colibraries.org..Facebook: https://www.facebook.com/KiowaCountyPublicLibrary .. Phone: 719-438-5581 Email: kcpld.eads@gmail.com
Kiowa County Hospital District Any patient that presents to the hospital or clinic with any of theCOVID-19 symptoms will be asked to wait in their car until they are called by the nurse to enter the hospital via the north emergency department elevator entrance. All normal copays and/or coinsurance may apply for patients accessing this service.
You can call ahead to the Hospital at 719-438-5401 or to Eads Medical Clinic at 719-438-2251.
Patients that are in distress and in need of urgent medical care will be masked and allowed to enter KCHD immediately.
Emergency Medical Services - EMS personnel will screen 911 patients for COVID-19 per established protocols and only transport patients that require hospitalization.
The Kiowa County Hospital District is looking for volunteers! As we prepare for the possible surge of coronavirus (COVID-19) patients in Kiowa County, we are compiling a list of volunteers (in any capacity) that we may utilize if needed. If you live in the area and are willing to volunteer if the need arises, please visit the following link to leave your contact information: https://www.surveymonkey.com/r/Z2YQ8B6
Outpatient Lab Services
Outpatient lab hours will be Monday through Friday from 8:00 am - 4:30 pm.
Non-essential Visits
Cardiology, chiropractor, sleep study, and ultra imaging visits will be postponed for the time being.
We will continue to work closely with our partners at the state and local level to ensure Kiowa County Hospital District is informed of the ongoing updates For current information on COVID-19 and case information for the State, please visit the sites below.
Centers for Disease Control - https://covid19.colorado.gov/ - https://www.colorado.gov/cdphe People who have general questions about COVID-19 can call CO HELP at 1-303-389-1687 or 1-877-462-2911.
Thank you for helping us protect our community, patients, and staff. Your understanding is greatly appreciated. https://www.kchd.org/