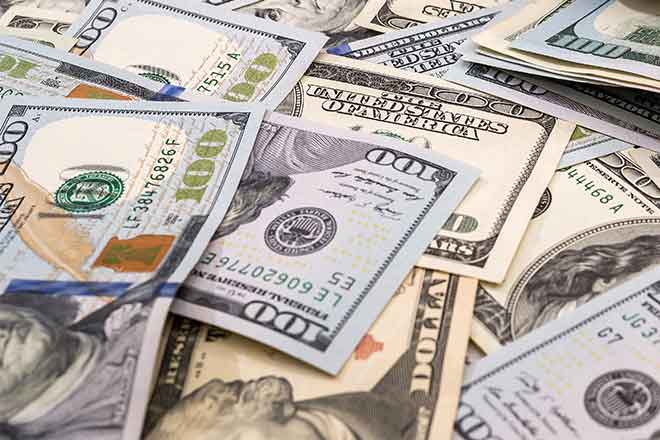 Published
Friday, September 27, 2019
By Scott McClallen | The Center Square
The U.S. House of Representatives voted 321-103 to pass the Secure and Fair Enforcement Banking Act (SAFE) on Wednesday that would give marijuana businesses access to the federal banking system.
The SAFE act prohibits federal banking regulators from penalizing a depository institute for accepting a legitimate marijuana business as a client. It also prohibits regulators from denying or limiting depository insurance to banks with legitimate marijuana clients.
Michigan Attorney General Dana Nessel said in a statement she supports the bill.
"All legal and legitimate businesses should have a safe place to deposit their revenue and not have to rely on under-the-floor safes to store their legally earned money," Nessel said in a news release. "This is not just a states' rights issue, this is an issue of safety. The expansion of Michigan's market to include legal sales of recreational marijuana this year compels us to join this effort to protect Michigan businesses from becoming unnecessary targets of bad actors."
Thirty-three states have legalized recreational or medicinal marijuana, but face growing pains because they couldn't access the banking industry easily.
Geoffrey Lawrence, a senior policy fellow at Reason Foundation, told The Center Square that depository institutions must ensure their marijuana clients are state-licensed and operating in full compliance with state marijuana laws.
Lawrence said most marijuana companies store all their cash in a large safe that they have to physically drive around to suppliers and tax authorities, making them a rolling robbery target.
Lawrence said operating cash-only is "a huge hassle" for businesses and regulators trying to verify transactions in audits.
"Since the licensees, none of them have banking records that they can review and audit; it makes it much more likely that a licensee is going to under report their sales so they can reduce their tax payments, or make illegal sales to a non-licensed person," Lawrence said.
The Financial Crimes Enforcement Network issued some financial service guidelines in 2014 that were so cumbersome servicing marijuana clients would cost more than revenue generated, Lawrence said.
SAFE is a good first step, she added, but problems have been identified such as it's still the bank's job to verify "legitimate marijuana businesses."
Marijuana rules are different from state-to-state, so banks would have to have an in-house marijuana compliance department in every state in which that bank operates, Lawrence said.
The SAFE banking act wouldn't protect lenders from criminal charges if that dispensary operated illegally.
Lawrence said that's an obstacle in terms of social equity because only people who understand capital markets well, who have financial backgrounds or expendable capital will be able to start a marijuana company.
The bill faces an uncertain future in the Republican-controlled Senate.