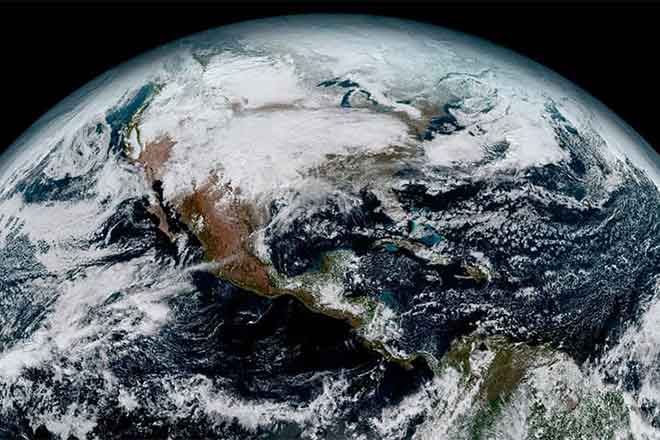 Published
Monday, September 9, 2019
The U.S. military kicked off the reestablishment of the U.S. Space Command on Monday in Colorado Springs, the temporary home of the combined force that's part of the Pentagon.
The recognition ceremony was held Monday at Peterson Air Force Base, in Colorado Springs. The branch was officially reestablished at a White House ceremony last month.
U.S. Space Command previously existed from 1985 to 2002.
"The reestablishment of Space Command should be understood as part of a broader effort to maintain our nation's competitive advantage in space," Chairman of the Joint Chiefs of Staff General Joseph F. Dunford said in remarks made at the ceremony.
U.S. Space Command's mission is to provide combat power in space and protect U.S. and allied interests.
"The Command's inception couldn't be more timely," said General John W. "Jay" Raymond, commander of USSC. "We find ourselves at a strategic inflection point, where there's nothing that we do as a joint force that isn't enabled by space."
The Space Command is temporarily headquartered at Peterson Air Force Base, but Colorado's congressional delegation has been pushing for a permanent headquarters in the state.
"As the epicenter of national security space, Colorado is the prime location to house national efforts to ensure continued U.S. technological superiority, global leadership, and capabilities in space," said a letter sent to the U.S. Department of Defense by the bipartisan congressional delegation, along with Governor Jared Polis.
The letter was signed by Polis, U.S. Senators Cory Gardner and Michael Bennet, who's running for president, and U.S. Representatives Ken Buck, Jason Crow, Diana DeGette, Doug Lamborn, Joe Neguse, Ed Perlmutter, and Scott Tipton.
Colorado is already home to the U.S. Air Force Academy, Buckley Air Force Base, Cheyenne Mountain Air Force Base, Peterson Air Force Base, Schriever Air Force Base, the Air Force Space Command, and North American Aerospace Defense Command.
"Our state ranks first in the nation in its concentration of aerospace jobs and has the nation's largest aerospace economy on a per capita basis," the letter continued.