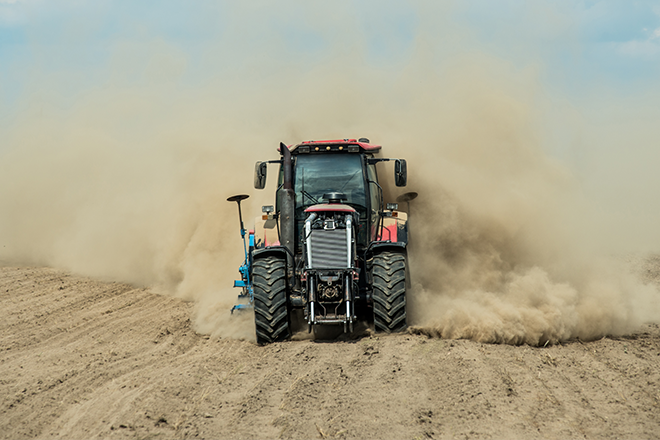 Published
Friday, June 7, 2019
The United States Department of Agriculture has designated 28 counties in Colorado as primary natural disaster areas due to drought that occurred throughout 2018 into the early part of 2019.
In addition to the 28 primary counties, 11 neighboring counties within the state are also eligible for assistance.
The USDA Farm Service Agency is making emergency loans available to producers, which can be used for replacing equipment or livestock, pay essential family living expenses, reorganize a family farming operation, or refinance certain debts. The loan review is based on the extent of losses, available security and the ability to repay the loan. Typically, reduction of at least 30 percent in a primary crop is required. Crop insurance is not required at the time of the loss but will be required for the coming year.
Emergency loans are limited to $500,00 or the actual production loss, whichever is smaller. Physical loss loans are based on the amount needed to replace lost property, including livestock.
Primary Colorado Counties
Alamosa
Archuleta
Clear Creek
Conejos
Costilla
Delta
Dolores
Eagle
Garfield
Grand
Gunnison
Hinsdale
Jackson
La Plata
Mesa
Mineral
Moffat
Montezuma
Montrose
Ouray
Pitkin
Rio Blanco
Rio Grande
Routt
Saguache
San Juan
San Miguel
Summit
Neighboring Colorado Counties
Boulder
Chaffee
Custer
Fremont
Gilpin
Huerfano
Jefferson
Lake
Larimer
Las Animas
Park
Affected producers should contact their local USDA service center or check farmers.gov/recover. Applications are due by January 30, 2020.
While the loans are only available to agricultural producers, the United States Small Business Administration has a loan program for the same counties to assist businesses that have suffered losses tied to the impacts on producers.
Other programs available to assist ag producers - which do not require a disaster declaration - include
Outside of Colorado, the counties below also qualify for assistance.
Arizona: Apache
New Mexico: Colfax, Rio Arriba, San Juan, Taos
Utah: Daggett, Grand, San Juan, Uintah
Wyoming: Albany, Carbon, Sweetwater