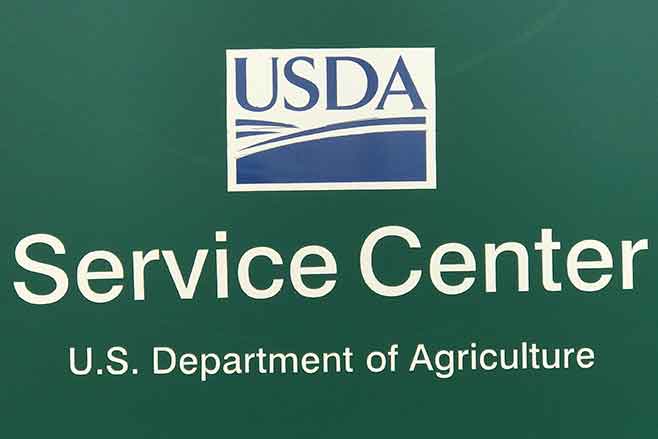 Published
Tuesday, August 30, 2022
IMPORTANT DATES TO REMEMBER
NAP DEADLINE - September 1, 2022, for Triticale, Rye, Canola, and asparagus
SERVICE CENTER CLOSED - Monday, September 5, 2022, in observance of Labor Day.
FAIR - Open M-F 8:00 to 4:30
EMERGENCY RELIEF PROGRAM - Phase 1 - Deadline TBD
LIVESTOCK FORAGE PROGRAM - Applications are being accepted. Deadline to submit signed application - January 30, 2023.
CRP GRASSLANDS SU 204 - Conservation Plan deadline September 9, 2022
Disclaimer: Information in this UPDATE is pertinent to Kiowa County FSA only. Producers reading this and that do not have FSA interest in Kiowa County are advised to contact their local FSA Office.
THE USDA SERVICE CENTER HAS A DROP BOX AVAILABLE ON THE EAST SIDE OF THE BUILDING.
SERVICE CENTER CLOSED
USDA Service Centers will be closed Monday, September 5, 2022, in observance of Labor Day Holiday. Offices will reopen Tuesday, September 6, 2022.
The Service Center will be open regular hours Monday - Friday, 8:00 to 4:30 during the Kiowa County Fair.
GRASSLAND CRP CONSERVATION PLANS
Producers with Grassland CRP accepted offers waiting to sign the NRCS Conservation Plan to complete the offer process, will be notified this week. The Eads NRCS Office will begin mailing and emailing the conservation plans this week to producers. The NRCS staff will be making a phone call to the contact person on the offer to inform that person of the method of notification. NRCS has a tight deadline to complete these plans, which is September 9, 2022. It's imperative producers that are notified remain diligent in checking email and the mailbox.
Before You Break Out New Ground, Ensure Your Farm Meets Conservation Compliance
The term "sodbusting" is used to identify the conversion of land from native vegetation to commodity crop production after December 23, 1985. As part of the conservation provisions of the Food Security Act of 1985, if you're proposing to produce agricultural commodities (crops that require annual tillage including one pass planting operations and sugar cane) on land that has been determined highly erodible and that has no crop history prior to December 23, 1985, that land must be farmed in accordance with a conservation plan or system that ensures no substantial increase in soil erosion.
Eligibility for many USDA programs requires compliance with a conservation plan or system on highly erodible land (HEL) used to produce agricultural commodities. This includes Farm Service Agency (FSA) loan, disaster assistance, safety net, price support, and conservation programs; Natural Resources Conservation Service (NRCS) conservation programs; and Risk Management Agency (RMA) Federal crop insurance.
Before you clear or prepare areas not presently under production for crops that require annual tillage, you are required to file Form AD-1026 "Highly Erodible Land Conservation and Wetland Conservation Certification," with FSA indicating the area to be brought into production. The notification will be referred to NRCS to determine if the field is considered highly erodible land. If the field is considered HEL, you are required to implement a conservation plan or system that limits the erosion to the tolerable soil loss (T) for the predominant HEL soil on those fields.
In addition, prior to removing trees or conducting any other land manipulations that may affect wetlands, remember to update form AD-1026, to ensure you remain in compliance with the wetland conservation provisions.
Prior to purchasing or renting new cropland acres, it is recommended that you check with your local USDA Service Center to ensure your activities will be in compliance with the highly erodible land and wetland conservation provisions.
For additional information on highly erodible land conservation and wetland conservation compliance, contact your local USDA Service Center
LIVESTOCK FORAGE PROGRAM aka LFP
The Kiowa County FSA Office is accepting applications for 2022 LFP or Livestock Forage Program. Kiowa County is eligible for a one-month payment for small grains for grazing and three-month payment on native grass.
For the three-month payment on native grass, the office will need to know the number of weaned livestock eligible producers owned, share or cash leased or were a contract grower as of May 17, 2022. For the one-month payment on small grains, such as wheat certified for grazing the date will be January 31, 2022, and the number of cattle that grazed or would have grazed the small grain crop.
To qualify for LFP; producers must have interest in both livestock and grazing acres. Interest in one of the qualifying factors and not the other negates eligibility. Grazing land interest is determined by the data available on the FSA-578, report of commodities filed in the administrative FSA county office. The livestock ownership can be determined by names on registered brand and/or sale documentation or other documentation approved by the County Committee.
Majority of all Colorado counties are eligible for LFP; it is the producer's responsibility to contact the office and schedule an appointment. The final date to submit a complete application for 2022 LFP is January 30, 2023