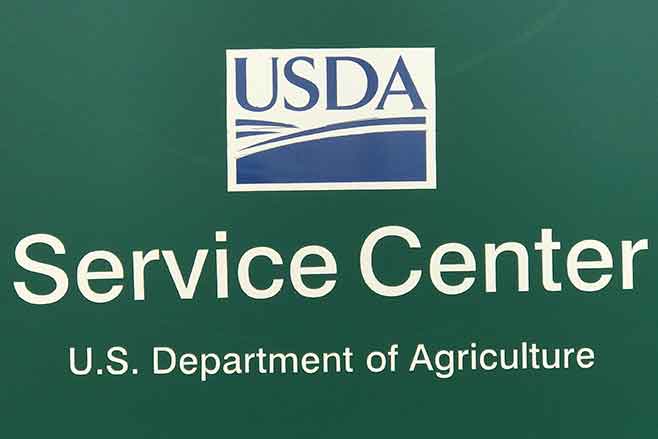 Published
Tuesday, June 22, 2021
IMPORTANT DATES TO REMEMBER:
CRP signup dates -


General SU 56 - June 14 - July 23
Continuous SU 55 - June 14 - August 6
CRP Grasslands - TBA

Spring Acreage Reporting Deadline - July 15
PRIMARY NESTING SEASON - March 15 - July 15
Disclaimer: Information in this UPDATE is pertinent to Kiowa County FSA only. Producers reading this and that do not have FSA interest in Kiowa County are advised to contact their local FSA Office.
THE USDA SERVICE CENTER HAS A DROP BOX AVAILABLE ON THE EAST SIDE OF THE BUILDING.
CRP SIGNUP UPDATE
The office is in the process of getting producers with expiring CRP contract(s) information on their specific tracts. The information is being sent through email, if on file or through USPS. Be certain to check your email for CRP information.
The following information was sent to producers -
Cover letter.
Example of Enrollment worksheet and areas of the worksheet to give attention.
Producer/tract specific Enrollment worksheet.
Fact sheets for both General and Continuous CRP signups.
Enrollment date for CRP signup have been announced. Signup dates are as follows.
CRP General - June 14 - July 23 - national ranking to determine acceptance.
CRP Continuous - SAFE - Lesser Prairie Chicken or Highly Erodible Land Initiative or HELI June 14 - August 6 - no national ranking to determine acceptance.
CRP Grasslands - TBA
Producers need to pay special attention to the enrollment information worksheet; especially information determining if the land qualifies for Continuous SAFE or HELI programs.
To qualify for the SAFE Lesser Prairie Chicken area - 51% of the tract must be physically located in the Lesser Prairie Chicken area. To qualify for the Highly Erodible Land Initiative or HELI the land must have a weighted water and wind EI number greater than 20. All this information can be found on the enrollment information worksheet. Remember, offers for continuous signup are not subject to national ranking. Continuous signup offers are referred to NRCS for Conservation planning once the offer is received.
Once producers review the information that was sent can call the office to schedule an appointment. Each county office will be handling signup differently; the information sent to producers is pertinent only to producers in Kiowa County.
Producers can obtain information regarding CRP signup at www.Farmers.gov website.
2021 SPRING ACREAGE REPORTING DEADLINE
REPORTING DEADLINE JULY 15
Producers who have completed planting spring seeded crops and have not reported planted acres to FSA or crop insurance are reminded to file an acreage report before July 15 with either your crop insurance agent or FSA.
Call the office if you would like a copy of your maps sent to you; so that you can complete your portion of the acreage report at your leisure.
The office will require the following information for acreage reporting be marked on the aerial map by the producer.
Crop planted - corn, grain sorghum, millet (proso or common), forage sorghum,
Acreage planted - number of acres planted per field
Plant date of the crop
Intended use of the crop - most common is for grain, graze or forage.
Crop share or cash lease - shares per farm. If cash leased, current cash lease will need to be on file.
The following crops must be reported prior to the July 15 deadline.
Perennial forage
Corn
Grain Sorghum including Dual Purpose Sorghum
Sunflowers
Millet
Sorghum forage feed
CRP
The majority of all FSA programs require an accurate acreage report be filed to determine eligibility. Late-filed acreage reports will be assessed a $46.00 measurement service fee per farm.