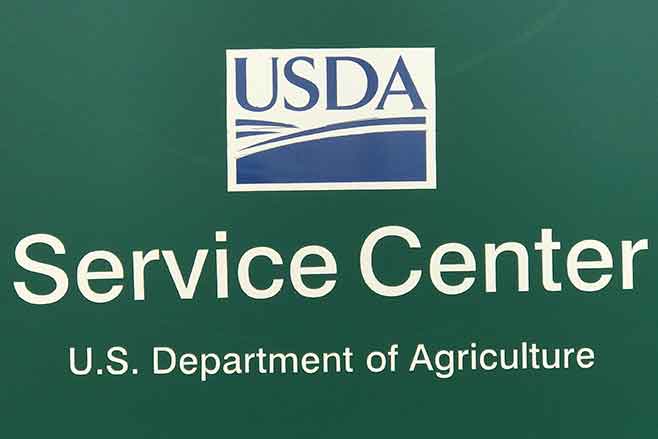 Published
Tuesday, May 12, 2020
IMPORTANT DATES TO REMEMBER:
PRIMARY NESTING SEASON - March 15 - July 15 - NO ACTIVITY PERMITTED ON CRP
2020- ARCPLC enrollment - Deadline June 30, 2020
2020 PLC YIELD UPDATE - Deadline September 30, 2020
WHIP+ signup - Begins March 23, 2020
Disclaimer: Information in this UPDATE is pertinent to Kiowa County FSA only. Producers reading this and that do not have FSA interest in Kiowa County are advised to contact their local FSA Office.
COVID-19 USDA GUIDANCE
There is no public access allowed into the Service Center at this time. Customers can call 719-438-5851 and schedule a phone appointment or can call with questions. The staff is working and will continue to provide customer service. Customers can use email, fax and phones to contact the office and/or employees. Contact information is provided below.
USDA Service Centers Open for Business by Phone Appointment Only
U.S. Department of Agriculture Service Centers are encouraging visitors to take precautionary measures to help prevent the spread of coronavirus.
The Kiowa County USDA Service Center will continue to be open for business by phone appointment only and field work will continue with appropriate social distancing. While our program delivery staff will continue to come into the office, they will be working with our producers by phone, and using online tools whenever possible. All Service Center visitors wishing to conduct business with the Farm Service Agency, Natural Resources Conservation Service, or any other Service Center agency are required to call to schedule a phone appointment.
Farm Service Agency: (719) 438-5851 extension 2 - Natural Resources Conservation Service: (719) 438-5851 extension 3
Employees may also be contacted by email; the addresses are listed below in the Service Center contact information.
Online services are available to customers with an eAuth account, which provides access to the farmers.gov portal where producers can view USDA farm loan information and payments and view and track certain USDA program applications and payments. Online NRCS services are available to customers through the Conservation Client Gateway. Customers can track payments, report completed practices, request conservation assistance, and electronically sign documents. Customers who do not already have an eAuth account can enroll at farmers.gov/sign-in.
For the most current updates on available services and Service Center status visit farmers.gov/coronavirus.
D3 - SEVERE DROUGHT
Big changes on the U.S. Drought Monitor this past week as the western portion of Kiowa County was rated as a D3. The Kiowa County designation was as far north as the D3 was rated.
This designation does make producers in the county eligible for Livestock Forage Program or LFP for a 3-month payment. The office is also awaiting notification and details on Emergency Grazing CRP acres during primary nesting season and the CARES act program Coronavirus Food Assistance Program. We are asking producers to wait a week or two to apply for the LFP program until the office is notified about the other two programs. With limited access allowed into the office, it would be best for the producer to be able to apply for all programs with one email or one envelope.
Producers who do not want to wait to apply for the program, here are some details regarding the LFP program. The office will need to have need documentation for livestock numbers 60 days prior to May 5 as that is Kiowa's qualifying date for LFP.
Payments:
FSA will calculate LFP payments for an eligible livestock producer for grazing losses because of a qualifying drought equal to payment factors of one, three, four or five times the LFP monthly payment rate. The LFP monthly payment rate for drought is equal to 60 percent of the lesser of either the monthly feed cost:
For all covered livestock owned or leased by the eligible livestock producer; or
Calculated by using the normal carrying capacity of the eligible grazing land of the eligible livestock producer.
2020 rates - Beef cows and bulls - $31.89 each, Beef non adult 500# or more - $23.92 each. Calves that are not weened do not qualify.
Example of payment computation.
Livestock: 20 cows and bulls - $31.89 x 20 = 637.80
Forage: 400 acres native pasture - 400 / 24 (Kiowa animal unit per acre) = 16.66 x $31.89 = 531.51
FSA will pay on lesser of livestock or forage information, in this example it will be the forage of $531.51 x 3 (months qualified) x 60% (national payment reduction factor) = 956.72.
Eligible livestock must:
Have been owned, purchased or entered into a contract to purchase during the 60 days prior to the beginning date of a qualifying drought or fire condition;
Have been held by a contract grower or sold or otherwise disposed of due to a qualifying drought condition during the current production year or one or both two production years immediately preceding the current production year;
Have been maintained for commercial use as part of a farming operation on the beginning date of the eligible drought or fire condition;
Not have been produced and maintained for reasons other than commercial use as part of a farming operation (such excluded uses include, but are not limited to, wild free-roaming animals or animals used for recreational purposes such as pleasure, hunting, pets, roping or for show); and
Not have been livestock that were or would have been in a feedlot on the beginning date of the qualifying drought or fire as part of the normal business operation of the livestock owner or contract grower.
Eligible producers:
To be eligible for LFP, persons or legal entities must be a U.S. citizen, resident alien, partnership of U.S. citizens, or a legal entity organized under State law
that:
Own, cash or share lease, or be a contract grower of covered livestock during the 60 calendar days before the beginning date of a qualifying drought or fire;
Provide pastureland or grazing land for covered livestock, including cash-rented pastureland or grazing land as of the date of the qualifying drought or fire that is either: - Physically located in a county affected by a qualifying drought during the normal grazing period for the county; and
Timely file an acreage report for all grazing land for which a grazing loss is being claimed.