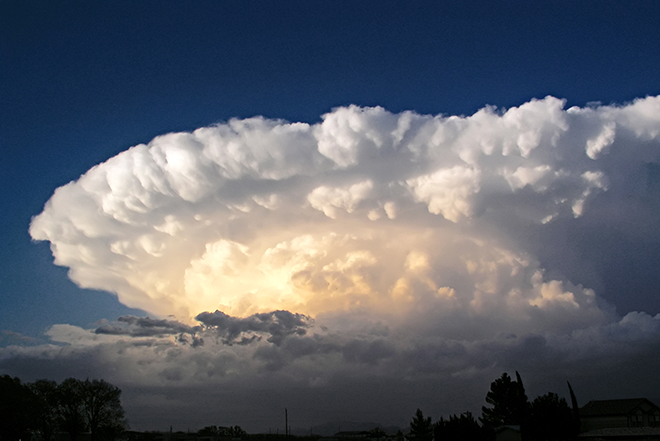 Published
Sunday, July 29, 2018
Another day of severe weather is in store for the eastern plains of Colorado, with a flash flood watch already announced for southeastern counties.
Scattered severe thunderstorms are expected later in the day from Interstate 25 to the Colorado-Kansas border. Among the threats for northeast counties are tennis ball-size hail, wind gusts up to 80 miles per hour, and some potential for tornadoes.
In the southeast, hail could reach two inches in diameter, while wind gusts to 60 mph are possible. Tornadoes are possible, but unlikely.
A flash flood watch will be in effect from 6:00 Sunday evening until 6:00 Monday morning for Kiowa, Bent, Prowers and Baca counties. Soils are already saturated in some areas due to several days of rain, and new storms could produce flooding.
Storms will begin to develop by mid-afternoon over mountain areas and spread to the plains as the day progresses.
Temperatures across the plains will be in the 70s for northern counties and 80s further south.