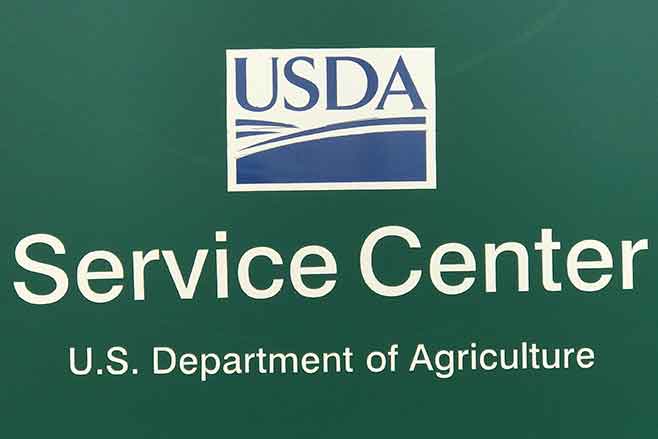 Published
Thursday, October 31, 2019
IMPORTANT DATES TO REMEMBER:
ARCPLC Producer Meetings - Various locations throughout Colorado. November 8- 2 meetings - Lamar - 10:00 a.m. @ LCC Bowman Room 139 / Rocky Ford @ Fairgrounds Event Center - 3:00 p.m.
CRP Meeting - November 13th - Las Animas - Call Cathy at 719-543-1324 - RSVP REQUIRED
Farm Loan personnel in Eads Office - 2nd Tuesday every month
2019 Market Facilitation Program - Deadline to apply December 6, 2019 - Call and schedule your appointment!
2019 & 2020 - ARCPLC signup - Begins October 1
2020 Acreage Reporting Deadline - November 15, 2019 Wheat, perennial grasses and alfalfa
COC Meeting - TBA
Disclaimer: Information in this UPDATE is pertinent to Kiowa County FSA only. Producers reading this and that do not have FSA interest in Kiowa County are advised to contact their local FSA Office.
COUNTY COMMITTEE ELECTION
Once again, that time of year has rolled around to focus on County Committee Elections. This year, Michael Zimmerman has been nominated for re-election for another three-year term to represent Local Administrative Area (LAA) -3.
Eligible voters in LAA-3, which is described for election purposes as, beginning at County Rd 27 (Galatea Road), ending at the county lines to the west, north and south.
Below is a short biography of this year's candidate, Michael Zimmerman.
Michael was born and raised on the family farm north of Haswell. He graduated from Eads High School in 2001. He attended CU Boulder and earned a degree in speech, language, hearing science and psychology. He taught in Cheyenne Wells school district for three years. He was a temporary employee for Kiowa County FSA for a year. He then returned to the farm full-time. Michael raises wheat, corn and grain sorghum. He is married to Julie (Nordquist) and they have two small children. Michael and Julie have two children who attend school in Eads. Son, Landon, is in fourth grade at Eads Elementary and a six-year-old daughter, Marley, who is in Kindergarten. Michael and his family praise God each day for the blessing to farm together with family, friends and neighbors of the community.
When eligible voters receive their ballot, it's important to cast your vote or write-in an eligible candidate. The County Committee structure has remained unbroken for the past 84 years and is a unique system in itself, there aren't many systems within the U.S. Government that has remained unchanged for that length of time.
The county committee election timeline is below.
November 4 - Ballots will be mailed to eligible voters in LAA-3.
November 11 - Reminder to vote postcards will be mailed.
December 2 - Deadline for ballots to be received in the County Office.
December 5 - Ballots will be counted at 9:00 at the USDA Service Center in Eads.
BACKGROUND ON COUNTY COMMITTEES
County committees were originally authorized by Congress in the 1930s to allow for grassroots input and local administration of Agricultural Adjustment Administration programs. At that time, local farmers elected delegates to a county convention, which selected the members of the county committee. Direct election of county committee members has been FSA practice since FSA itself was authorized by the Federal Crop Insurance Reform and Department of Agriculture Reauthorization Act of 1994 (Pub. L. 103-334). County committees provide local input on the administration of FSA programs, including commodity price support loans and payments, conservation programs, disaster payments, and emergency programs. Committee members are a critical component of the day-to-day operations of FSA. They help deliver and provide outreach for FSA Farm Programs at the local level. They provide input on how to improve program delivery. They work to make FSA agricultural programs serve the needs of local farmers and ranchers, and help local farmers and ranchers know what programs are available.
The duties of county committees currently include:
Informing farmers of the purpose and provisions of FSA programs
Keeping the State FSA Committee informed of local administrative area (LAA) conditions
Monitoring changes in farm programs
Participating in monthly county meetings
Directing outreach activities
Making recommendations to the State committee on existing programs
Conducting hearings and reviews as requested by the State committee
Ensuring SDA farmers and ranchers are fairly represented