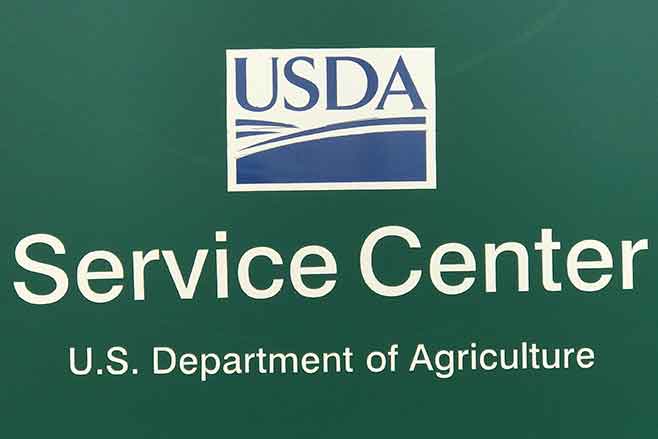 Published
Monday, April 9, 2018
IMPORTANT DATES TO REMEMBER:
PRIMARY NESTING SEASON - March 15th - July 15 - NO CRP Contract Management ALLOWED
CRP - Initial and re-seeding of permanent cover - Deadline April 30th
FARM LOAN Personnel in Kiowa County Service Center - Tuesday, May 8th
Conservation District Meeting - Thursday, April 19th - 8:00 A.M. Cobblestone Inn - Eads
FSA County Committee Meeting - April 24th
CRP Continuous Signup - CRP Grassland OFFERS ONLY. Producers interested are urged to contact FSA Office. NOW!! - File form CCC-633 EZ page 1 with FSA before losing beneficial interest to maintain Loan Deficiency Payment (LDP) eligibility. (To request payments, producers need to submit page 2 of the CCC-633EZ)
2018 ARCPLC Enrollment deadline - August 1, 2018
Disclaimer: Information in this UPDATE is pertinent to Kiowa County FSA only. Producers reading this and that do not have FSA interest in Kiowa County are advised to contact their local FSA Office.
WEATHER
Good to see snow late last week and some rain over the weekend. However, some areas of the county received more than other areas. Traveling west on Saturday morning, Haswell didn't receive as much snow as the Eads area and Arlington didn't appear to have received but just a trace. Hopefully the weather pattern will keep sending some moisture into the area.
FAILED PLANTED ACRES
Friendly reminder to producers that may have wheat acres that have been or will be getting released by crop insurance adjusters. Be certain to visit the FSA office to report those failed acres. The office will also require a copy of your appraisal to attach to the form.
Kiowa County Conservation District meetings
Kiowa County Conservation District annual meeting will be at 8:00 a.m. Thursday, April 19, at the Cobblestone Inn in Eads. Jeff Goats, NRCS Soil Scientist, will be discussing Soil Health and Sustainability. Kiowa County Conservation District will also be hosting the Local Work Group meeting following the annual meeting at 9:30 a.m. The purpose of this meeting is to give an opportunity for local stakeholders to provide NRCS with input on conservation needs, resource concerns, priorities, and recommendations regarding program administration and implementation.
DROUGHT MONITOR
The changes for the week in the Drought Monitor moved the D3 (Extreme Drought) into the eastern portion of Otero and Las Animas and western Bent counties. Kiowa County remains in a D2 category (severe drought). D2 category was also added to Pueblo County this week.
KiowaCountyPress.net publishes a drought update every week. The most recent article can be found here.
Kiowa County FSA Committee
Destiny Haase - LAA 2 - Central area - Committee Chairperson
Sean Harkness - LAA 1 - East area - Committee Vice-Chairperson
Michael Zimmerman - LAA3 - West area - Committee Regular Member
USDA SERVICE CENTER CONTACT INFORMATION
Telephone 719-438-5851 FSA (Ext 2), NRCS (Ext 3). FSA Fax number: fax2mail 844-332-7501
E-mail individuals firstname.lastname@co.usda.gov (Example firstname.lastname@co.usda.gov, dawna.weirich, charla.ferris, hallie.barlow, marvin.watson, marlin.miller
KIOWA COUNTY FARM LOAN CONTACT INFO - CALL FOR AN APPOINTMENT
Telephone 719-336-3437 (ext2) Mary Rhoades, mary.rhoades@co.usda.gov
SERVICE CENTER OFFICE HOURS:
Monday through Friday - 8:00 a.m. to 4:30 p.m. Friday, by appointment only.
FSA INFORMATION
For information on programs visit our website located at www.fsa.usda.gov or like us on Facebook, or follow us on Twitter.