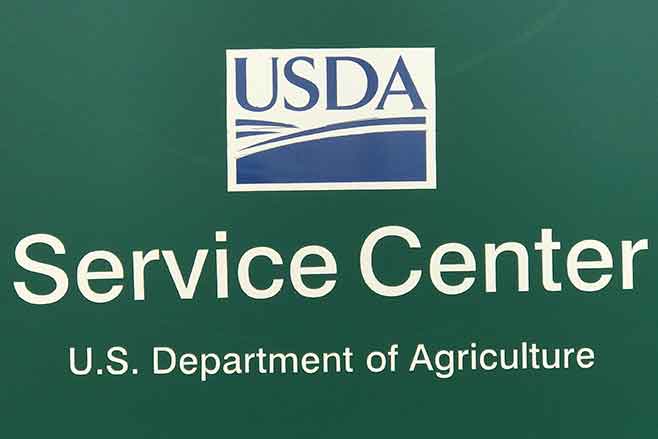 Published
Tuesday, September 24, 2019
IMPORTANT DATES TO REMEMBER
Farm Loan personnel in Eads Office - 2nd Tuesday every month
COC Meeting - TBA
Marketing Assistance Loans Available - $2.80 loan rate - wheat
2019 MFP - Call and schedule your appointment!
2019 & 2020 - ARCPLC signup - Begins October 1
2020 Acreage Reporting Deadline - Wheat, perennial grasses and alfalfa - November 15, 2019
Disclaimer: Information in this UPDATE is pertinent to Kiowa County FSA only. Producers reading this and that do not have FSA interest in Kiowa County are advised to contact their local FSA Office.
OWNERSHIP CHANGES
Have you formed a Revocable or Irrevocable Trust?
Have you formed an LLC?
Every year FSA will become aware of producers who has formed an entity and has completed transfer of ownership deeds to that entity but fail to inform FSA of those changes. This is a reminder that even though your estate planner or CPA may tell you that 'nothing changes' as long as you are living - FSA needs to be notified if there are any changes to ownership of land. Not informing FSA of farm structure changes can result in refunds of issued payments and/or the producer can be determined ineligible to earn program payments.
2019 MFP UPDATE
Friday, September 13, proved to be an eventful day for FSA employees who have worked on the current 2019 MFP program. BIG changes to the software were rolled out that day which will benefit some producers, and some may eventually have to refund some money. The change to the software that will affect producers is the totaling and comparing the producer's acres for 2018 and 2019 at the producer level instead of at the county level. Producers who have land physically located in more than one county will be affected by this change.
So, where do we go from here? If you received your MFP payment prior to Friday, September 13 there will be what is called a 'mass refresh' done on those applications beginning September 27.
If the acreage has:
Increased, the office will notify the producer that a new application must be filed to receive a payment on the additional acres. The revised application will be required to be filed by October 31. Any additional payment will not be issued until after October 31.
Decreased, the office will provide producers with a letter notifying them that their payment will be adjusted accordingly and that an overpayment may exist.
The office had issued a large number of payments prior to the September 13 date, and there will be affected producers, and the office will be in touch with those producers.
OCTOBER PAYMENT CYCLE
It's the end of September and the 2019 crop year is coming to an end. As the office begins the 2020 crop year; it will be a busy time in the office. The October payment cycle with the 2018 ARCPLC payments and the CRP annual rental payments are scheduled to begin October 3. The following is the order of how payments will be issued:
October 3 - 2018 ARCPLC payments should reach the county office.
October 9 - CRP annual rental
Again; these are estimated expected dates - could be a day or two later.
We ask producers who are expecting either or both payments, to please avoid calling the office to ask if your payment has been issued. If you have NOT received your payments by October 25nd; then please call the office to determine if there is an issue with your payment(s).
2020 ACREAGE REPORTING DEADLINE
Along with the October payment cycle and the corrections to the 2019 MFP applications, the office will also be busy with 2020 acreage reporting for planted wheat acres. Producers will be required to call the office and schedule an appointment to complete their acreage reports. This acreage reporting deadline also includes perennial grasses and triticale along with planted winter wheat.
The office will also be completing the 2019 and 2020 ARCPLC signup for producers who are prepared to make a program election.
Next week's UPDATE will have information pertaining to producer meetings in various towns across Colorado. FSA is partnering with CSU to provide informational meetings concerning ARCPLC election and enrollment.