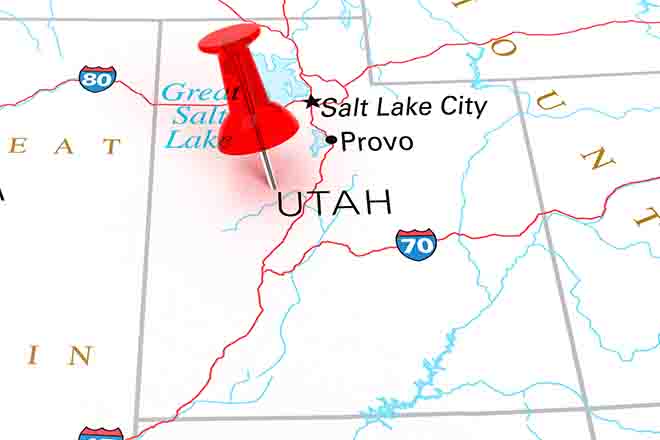 Published
Friday, June 10, 2022
(The Center Square) - Utah has the second-best economy among the 50 states and the District of Columbia, according to a new report.
States were ranked by personal finance website WalletHub based on 28 key indicators evaluating performance and strength to determine which states were pulling the most weight, economically speaking.
Utah placed 2nd behind Washington, which snagged the top spot. Utah received a total economic score of 71.33 out of 100. The highest score received by any state was 73.83.
The indicators that WalletHub measured fell into three major categories: economic activity, economic health and innovation potential. Utah placed second for its economic activity, which measured change in GDP from 2020 to 2021, share of fast-growing firms, state gross public debt as a percent of GDP, exports per capita, and startup activity.
The state received the top spot for economic health, which included unemployment rate, underemployment rate and several other indicators.
Utah placed 10th in the innovation potential category. This measured share of jobs in high-tech industries, share of jobs in STEM employment, independent inventor patents per 1,000 working-age population, industry R&D investment, non-industry R&D investment, and entrepreneurial activity.
In a separate report, WalletHub found Utah's unemployment rate has bounced back better than any other U.S. state since the COVID-19 pandemic. As of April, the state's unemployment rate had dropped to a new low of 1.9%, according to Utah's Department of Workforce Services.
But Utah's economy is not without its own challenges. Housing prices in three Utah cities (Ogden, Provo, and Salt Lake City) are overvalued by more than 50%, according to researchers at Florida Atlantic University and Florida International University.
Gov. Spencer Cox has acknowledged the housing challenge saying during an online chat hosted by the J. Ronald Terwilliger Bipartisan Policy Center the housing problem is "worse than most of us realized or expected." He listed several contributing factors including population density, lack of deeply affordable housing, and increased use of short-term rentals.
Other states that scored top spots for their economies were California, Massachusetts and New Hampshire. At the bottom were Mississippi, Oklahoma, Hawaii, Louisiana, Alaska, and West Virginia.