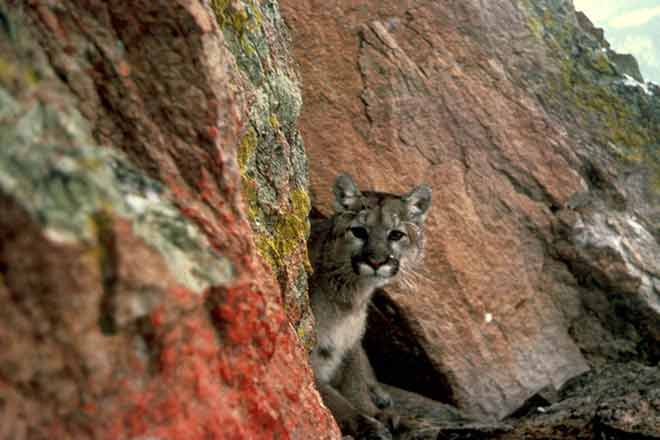 Published
Friday, March 10, 2023
(Utah News Connection) Wildlife conservationists are calling for Utah Gov. Spencer Cox to veto House Bill 469, which would allow year-round cougar hunting in the state.
During one of the bill's final readings, Sen. Scott Sandall, R-Tremonton, introduced a provision to remove the state's current requirement to carry a cougar hunting permit to hunt and kill the large cats.
Kirk Robinson, founder and executive director of the Western Wildlife Conservancy, said the bill is concerning because Utah already kills more cougars each year than almost any other state. Robinson reported in the 2021-2022 hunting season, 753 cougars were killed out of the roughly 2,500 accounted for by the state's Division of Wildlife Resources.
"Why are we killing so many in the first place?" Robinson asked. "Which makes the question: Why would we have a change in the law to allow even more killings?"
Robinson argued the bill has garnered support because some people believe cougars are responsible for the struggling Utah deer population and also cause public safety concerns. While Robinson recognizes human-cougar encounters have increased in recent years, he argued the bill is "scientifically uninformed and ethically fraught," and killing so many cougars upsets the ecological balance.
In addition to the impact the bill could have on Utah's cougar population, Robinson claimed the way the provision was introduced was "sneaky" and called it a "horrible way to run government." He pointed out if the law were to be enacted, it would remove cougar management from the purview of the Utah Division of Wildlife Resources and put it in the hands of the Utah Wildlife Board, which is managed by hunters and livestock producers.
Robinson emphasized research has shown there is a correlation between heavy hunting and more conflict incidents, including predation on livestock and encounters with people.
"Why would that be so if killing cougars really does prevent or mitigate conflict? When you take out the dominant males from a cougar population, there are a lot more young cougars," Robinson explained. "They don't have fixed home ranges, and they're not good hunters."
Robinson stressed cougars play a crucial role in stabilizing ecosystems. He added even if the bill is vetoed, the number of cougars being killed needs to come down as it currently sits at two and a half times the recommended amount.