Image
Utah receiving $65 million in federal infrastructure dollars
(The Center Square) - Utah is expected to get more than $65 million from the federal government over the next five years for transportation projects that buffer the effects of extreme weather and natural disasters.
The money is part of a new $7.3 billion program funded by the Bipartisan Infrastructure Law.
U.S. Transportation Secretary Pete Buttigieg announced the new PROTECT Formula Program alongside Gov. Spencer Cox in Utah Friday morning.
"A big part of this law is funding to help protect communities against extreme weather. So today we are proud to launch a first of its kind $7.3 billion dollar initiative to modernize America's infrastructure to withstand extreme weather so that the roads, bridges, transit, and waterways that people rely on can stay open when you need them the most," said Buttigieg.
Image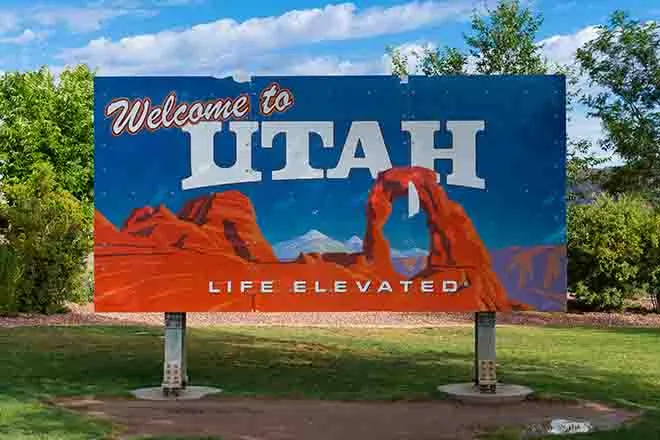 Billions of dollars will be distributed to states over the next five years, which they are expected to use toward projects that make transportation infrastructure stand up to weather events and natural disasters, according to the Department of Transportation. Eligible projects include highway and transit projects, bicycle and pedestrian facilities, and port facilities, especially those that relate to evacuations or disaster relief, the DOT said.
Buttigieg said funding could be used to redesign or rebuild bridges, building evacuation routes, add protective features around roads to prevent landslides and more.
"Our country will finally be in a position to adapt its infrastructure before disasters," said Buttigieg.
States can use up to 40% of the money they receive to fund "new capacity," and up to 10% for development phase activities like planning, environmental reviews and design work, according to the DOT.
Image
As for what Utah will do with the money, Cox said there are no plans currently set in stone.
"We're working with the Department of Transportation, with our transportation board, to decide where we're going to invest this money," said Cox. "But certainly, our burn scar areas are very high priority, and another priority of course are our canyon areas."
The governor referenced a 2017 wildfire that left a burn scar of more than 71,000 acres in the Brian Head area, which he said made the area vulnerable to flash flooding.
"We must do all we can to maintain safe roadways," said Cox. "Hotter temperatures and drought conditions are a recipe for wildfires. Even as we emphasize wildfire prevention, we've got to be prepared. The PROTECT Program will help us prepare for natural disasters and give us the ability to think long-term."