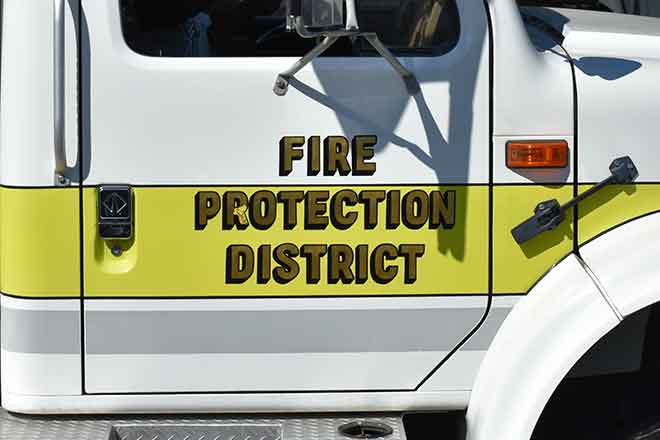 Published
Thursday, April 1, 2021
Units from the Kiowa County Fire Protection District responded to a vehicle fire on Highway 96 near the Chivington Friends Church in eastern Kiowa County late Monday afternoon.
When firefighters arrived, a Ford F-250 pickup was nearly completely destroyed, and flames had spread to grassland, burning to the northeast. Much of southeast Colorado was under a red flag warning for high fire danger Monday due to high temperatures and strong winds.
Assistance was requested from agencies in Cheyenne and Prowers counties. The call was answered by fire departments from Kit Carson, Cheyenne Wells, Wiley and Prowers Rural.
About five acres burned on the north and south sides of Highway 96 between Kiowa County roads 53 and 54.
Temperatures in the 70s and 80s are expected to continue through the weekend into early next week, with fire risk reaching its peak Monday and Tuesday.