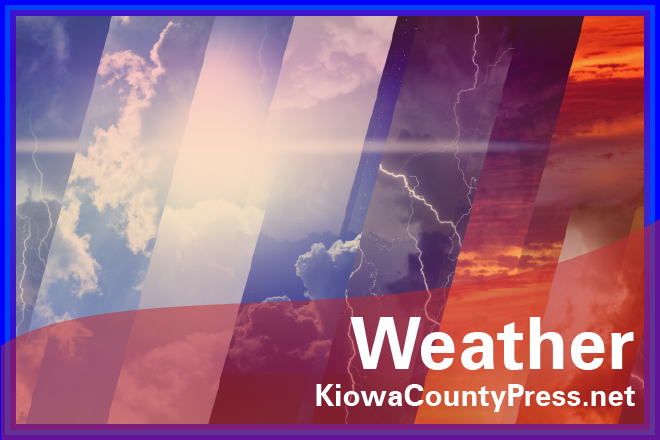 Published
Sunday, January 28, 2018
The closeout to January continues a generally warm and dry trend for Colorado's eastern plains, with a return of fire weather conditions expected Tuesday. Western Colorado, though cooler, will also see above-average temperatures to kick off the week.
Eastern Plains
While mountain areas can expect a small amount of snow along with early morning wind Sunday, most of the region will be dry, with temperatures above seasonal norms.
The warming trend continues into the start of the work week as temperatures reach into the 50s Monday, then increase to the upper 60s, and a few low 70s, Tuesday as a high pressure system impacts the area. Expect generally dry conditions, with potential for fire weather alerts returning Tuesday afternoon.
By Wednesday, cooler air returns, with highs in the 40s for the northeast, and 50s further south. The Trinidad area will be a bit warmer as temperatures remain in the mid-60s for the drought-stricken area.
Some snow is possible later in the week for the central and northern plains, however conditions will remain relatively dry overall.
West Slope
Limited amounts of light snow have been reported in the northern mountains Sunday morning, however drier air moving in will limit overall accumulation through Sunday evening. Temperature inversions - cold air trapped under a layer of warmer air - are expected to continue for a few days.
Colder air is predicted to drop into the area by Wednesday night, bringing a chance of snow to the northern areas through the remainder of the week.
Weather information updated throughout the day is available at http://KiowaCountyPress.net/weather
Temperature Forecast - January 28 - 31

Sunday

Monday

Tuesday

Wednesday

City

High

Low

High

Low

High

Low

High

Low

Eads

54

17

53

21

71

26

53

20

Springfield

56

18

57

24

73

32

58

21

Trinidad

53

23

59

35

71

35

65

25

Limon

48

17

53

22

67

25

49

18

Sterling

47

20

51

25

63

27

44

19

Fort Morgan

49

19

52

23

64

25

46

19

Craig

35

16

39

20

44

22

39

16

Grand Junction

40

22

46

25

49

26

49

26

Montrose

40

19

48

24

52

26

51

24

Cortez

45

18

50

21

54

22

55

23