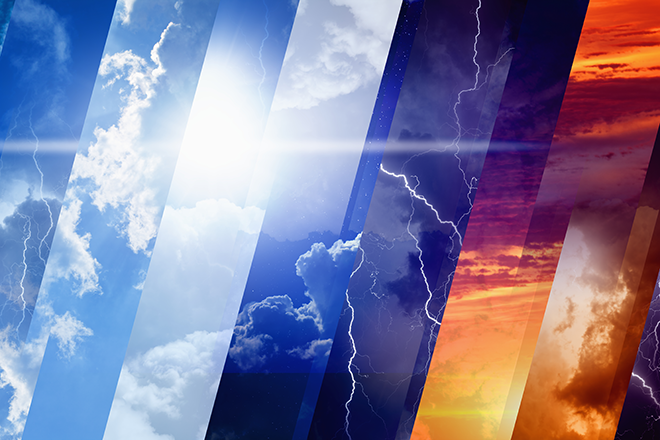 Published
Sunday, February 12, 2017
By Chris Sorensen
Spring-like temperatures last week disappear for a few days before warm and sunny days return to Kiowa County.
Sunday will see a high in the mid-40s under mostly cloudy skies before falling to the mid-20s overnight.

A slight chance of snow and rain is expected Monday as a low-pressure system tracks south of the area. Snow showers are possible before 11:00 a.m., followed by a chance of rain, as the high reaches only to the low 40s. A slim chance of snow returns overnight as the temperature drops to the 20s. Las Animas and Baca Counties could see less than an inch of snow accumulate.
Sunny skies return with a warm up to the low 50s Tuesday.
For the remainder of the week, look for daytime highs in the 60s - above average for this time of year - and overnight lows in the upper 20s under mostly clear skies.
KiowaCountyPress.net now offers a free forecast update emailed to you each morning around 6:00 a.m. To begin receiving forecast updates, send an email to kiowacountypressweather+subscribe@googlegroups.com for quick signup process. Then, just reply to the message sent back to you to confirm your email address, and you're done! You'll start receiving the weather forecast the next morning. There's no cost, and you can unsubscribe any time.