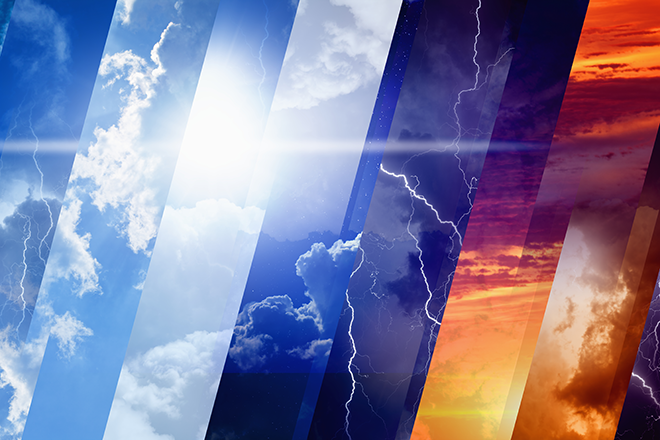 Published
Friday, February 3, 2017
By Chris Sorensen
After two days where temperatures dropped more than expected, and freezing drizzle entered the state, warmer temperatures return for the weekend in Kiowa County.

The transition begins Friday under partly sunny skies, with the high temperature only reaching to the mid-30s before dropping off to the upper teens overnight.
The real change begins Saturday with a brisk westerly flow aloft that will continue through the weekend. The high temperature is expected to reach the mid-60s, with an overnight low in the mid-20s.
Highs in the 60s are expected to continue Sunday and Monday, accompanied by mostly sunny skies. While Sunday night's low will be around 30, the overnight temperature Monday is expected to be in the mid-30s, marking the first time in perhaps months where the temperature remained above freezing around the clock.
Starting Tuesday, daily high temperatures drop off to the 50s. A broad upper trough will move onshore along the west coast, which will shift the upper flow further south, drawing moisture into the mountains.
Winds will be in the 5 to 10 mile-per-our range throughout the week, and precipitation is not currently expected across southeast Colorado.
KiowaCountyPress.net now offers a free forecast update emailed to you each morning around 6:00 a.m. To begin receiving forecast updates, send an email to kiowacountypressweather+subscribe@googlegroups.com for quick signup process. Then, just reply to the message sent back to you to confirm your email address, and you're done! You'll start receiving the weather forecast the next morning. There's no cost, and you can unsubscribe any time