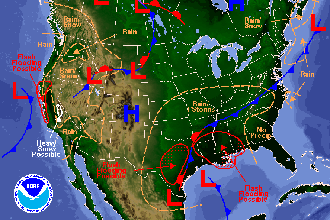 Published
Friday, March 11, 2016
It may only be mid-March, however April-like temperatures will prevail Friday through Monday in Kiowa County, with highs in the low to mid-70s and overnight lows in the 30s.
Friday will be breezy, with 15-20 mile per hour winds in the afternoon. For the remainders of the weekend, winds in the 10-15 mile per hour range.
There is a very slight change of showers and thunderstorms Saturday night before 11:00 p.m. possibly bringing less than 1/10 of an inch of rain - higher amounts are possible with thunderstorms.
Looking to the week ahead, high temperatures will drop into the mid-50s and overnight lows will be in the mid-20s.