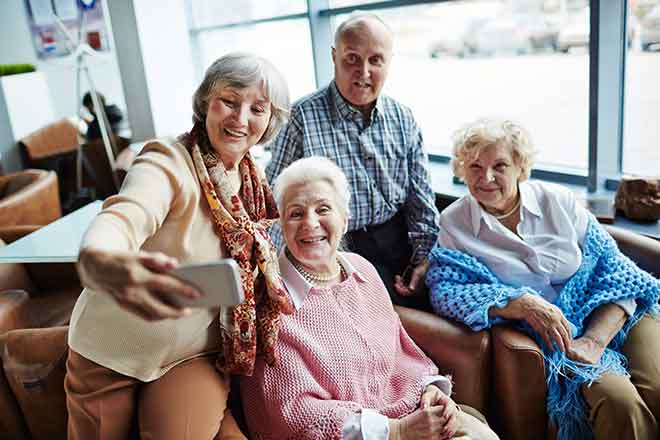 Published
Friday, June 16, 2017
Ladies met for the June 13, 2017 meeting of the Weisbrod Hospital Auxiliary at the J J's Ranch House Dining Room. Three members of the Weisbrod staff, Teri Simmons-Castle, Kelly Darnell, and Brandy Turcotte attended the lunch meeting also.
Vice President, Madonna Pollreis, chaired the meeting. Doris was unable to come but the minutes were read and approved. Treasurer Loretta Seibel gave the Treasurer's report which was approved. She made a deposit of $30.00, which Kendra Bloder found in one of her mother, Alice Weil',s purses when she was sorting some of Alice's possessions. Alice was one of our dedicated members for many years and we still miss her ideas and resourcefulness. LaVerle Kelley submitted a bill for listings on the Community Calendar which was approved by the move of Marsha Seifkas.
When the Chairwoman asked if there was "any Old Business?", Opal Miner, replied, "We're the only old things here"; which brought a lot of laughs. The rest of the meeting was spent in hearing about many of the entertaining activities that Teri and Kelly organize. Often times Brandy assists them to carry out the energizing activities. One activity that nearly every resident comes out for is to play Bingo. But they also have active games like Joke-a-reno, ring toss, painting rocks, crafts, coloring, Yahzee and other activities. This month they went to Jackson's Pond on the Weisbrod Trailer where they had a lot of fun fishing. Driver, Kevin Seifkas was kept busy baiting hooks and removing fish. They plan to go fishing again June 27th.
The day they had they a petting zoo, they also had Smores. Although they were sticky, they residents thought they were good. To honor the fathers, Pony Kidd and his one-man band will entertain on the patio in the afternoon. So, guests can sip on the traditional root beer floats that the Auxiliary helps pay for the beverage. Teri has some other surprises for that day and Father's Day. The residents do enjoy "walking and rolling" with staff pushing their wheelchairs to have ice cream at the Maine Scoop.
Teri and Kelly do outstanding jobs of planning activities to stimulate and entertain the residents for more mobility, interaction, and pleasure. They decorate the bulletin boards beautifully, take lots of photos, and interact with the families and residents. These three ladies are valuable to the operation and social life, physical, and mental health of the residents in the facility.
The next meeting will be July 11 at JJ's. We want men and women to feel welcome to come to meetings and if readers want to be involved with some of our projects to join us in the fun and service as an active member or inactive member.