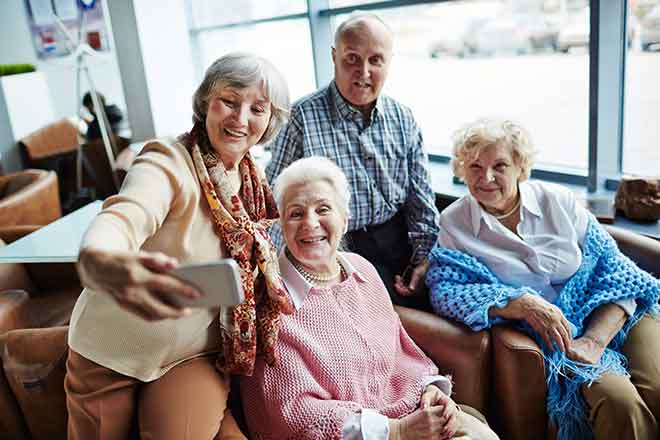 Published
Tuesday, May 30, 2017
Ladies of the Weisbrod Hospital Auxiliary met at the J J's Ranch House for their May meeting with Alice Glover presiding over the meeting and discussion of National Hospital Week.
Teri Castle and Kelly Darnell of the Activity Department told about some of the many
activities and projects they were organizing and working to accomplish. They thanked the Auxiliary for paying for some of the flowering plants which they and some of the residents planted the day before in the patio, on the veranda, and in the Aubrey and Betty Shotton rest area.
On Tuesday, our meeting day, Teri and Kelly wore gorgeous "Derby Day" hats they had created. Many other staff members also made lovely hats which the residents enjoyed seeing. The rest of the week was to be filled with really fun days such as "Dr. Seuss" dress character days, wheelchair races, pot-luck meal honoring the nursing staff, a balloon lift with the Second and Third graders and their teachers, Mrs. Charlene Gifford and Mrs. Janelle Crow. The residents were to play their favorite game, Bingo, and the ladies were to have facials by Tracey Weeks on Friday for the big Barbeque. The ladies were reminded to wear red-white-and blue to the Community Barbeque.
Several ladies, Alice Glover, Madonna Pollreis, Opal Miner, Doris Lessenden, and Robin Musgrave volunteered to help the staff decorate the tables and patio with numerous balloons, patriotic table clothes, and centerpieces that Teri and Kelly had made.
The staff and residents were anticipating celebrating the birthdays of Ruth Adamson, Pansy Foxworthy, and Emma Briggs in the next two months.
The Auxiliary discussed how they could help with "Father's Day" appreciation day on Friday June 16th. This will be at 2:00 pm when the traditional root beer floats will be served. Ladies or men who would like to join the Auxiliary are welcome to attend their meetings on the 2nd Tuesday of the month at 11:00 a.m. at Ranch House for lunch and a business meeting. Dues are $5.00 or $10.00 for inactive members who would like to support the work of the Auxiliary.