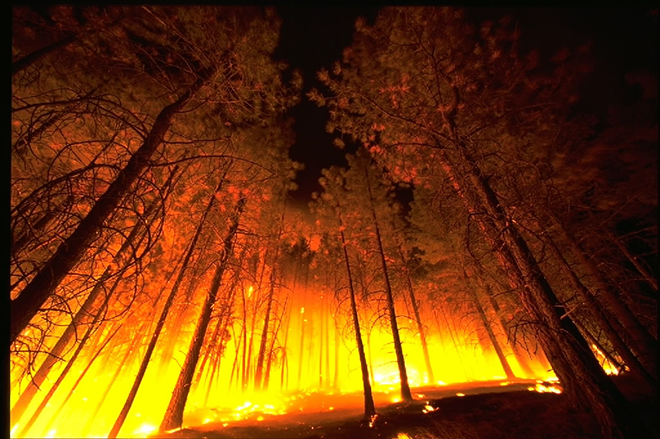 Published
Tuesday, June 13, 2017
The Dead Dog Fire burning along the Rio Blanco and Moffat county border in western Colorado has grown to nearly 18,000 acres.
Winds gusting to 70 miles per hour Monday caused the fire to rapidly grow to 5,000 acres and led to evacuations in the area. Evacuation orders were later lifted. Wind continuing Tuesday helped more than triple the size of the blaze, which is located north of Rangely.
A federal Type 2 Incident Management Team assumed command of the fire response Tuesday morning. The team is also overseeing the efforts to battle the Hunter Fire southwest of Meeker in Rio Blanco county. That fire has grown to over 1,000 acres, and is reported to be 30 percent contained. No containment has been reported for the Dead Dog Fire. Both are burning in grass, brush and Pinon Juniper trees.
Hundreds of firefighters are already working to control the fires, with additional assistance en route to join the effort. Attempts to battle the blazes from the air have been hampered by strong winds.
Cooler temperatures are expected over the coming days, potentially helping crews get an upper hand for containment.