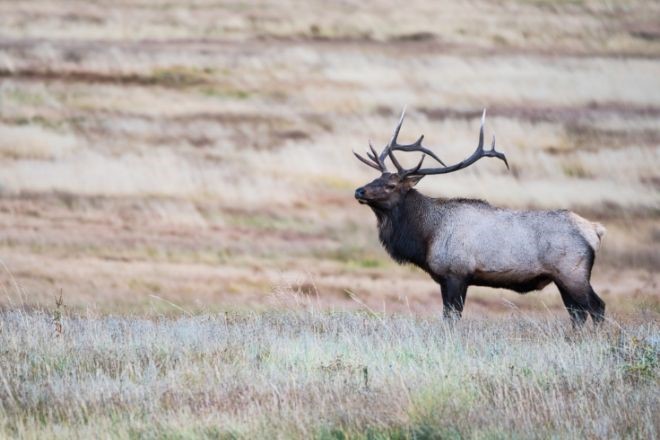 Published
Tuesday, June 18, 2019
As summer begins in Colorado, animals across the state are coming out of hibernation eager to enjoy the warm weather. If you're wondering where to see wildlife in Colorado this summer, these three parks are a great place to start for bird watchers and animal enthusiasts alike.
Rocky Mountain National Park
Covering over 265,000 acres, Rocky Mountain National Park is a picturesque playground for some of Colorado's cutest critters. Over 70 mammals and 300 bird species call this park home, and you can view them all summer long. Elk are perhaps the most common resident of the park and are often spotted along Trail Ridge Road during dawn and dusk. The park is also home to a few endangered species, including the Canada lynx and the North American wolverine. Lucky visitors may even catch a rare sighting of mountain lions or black bears while trekking through the park.
Estes Park
Located just down the road from Rocky Mountain National Park is the beautiful Estes Park. The small town and adjoining park are home to several cute animals, such as marmots and pikas, and is also home to over 280 different species of bird. If you have trouble finding the animals on your own, don't worry. Estes Park offers tours that will help you find exactly where to see wildlife in Colorado. Their photo safari tour is guided by a park official who will take you right into the heart of the action, so you can fill your camera roll with gorgeous pictures of the park's most adorable residents.
Colorado State Forest State Park
For less strenuous hikes that still allow you to view Colorado wildlife in all its glory, head over to Colorado State Forest State Park. At this gorgeous state park, you can catch sight of bighorn sheep, elk, and moose. The park even has a moose viewing deck overlooking the Canadian River, which is a prime location to spot the majestic animals. Bird watchers can spot a variety of birds, from Colorado's state bird to the U.S. national bird, the bald eagle. If you hope to catch a glimpse of Colorado's nocturnal creatures, you can camp overnight in one of the park's cabins, yurts, or campsites.