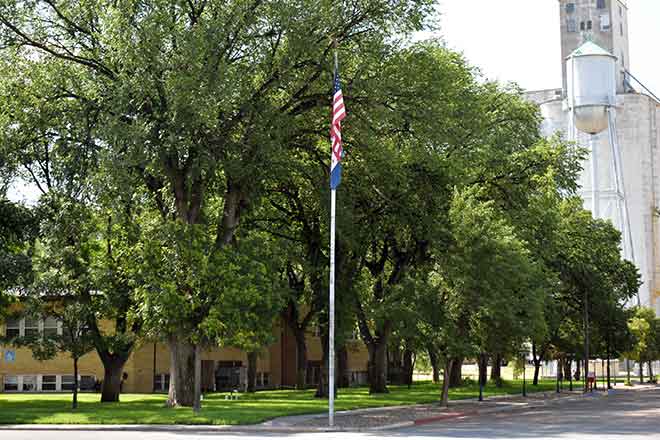 Published
Friday, November 3, 2017
NOTICE OF PUBLIC HEARING FOR THE PROPOSED GUIDELINES AND
REGULATIONS FOR AREAS AND ACTIVITIES OF STATE INTEREST
FOR KIOWA COUNTY, COLORADO
NOTICE IS HEREBY GIVEN that the Kiowa County Planning and Zoning Board has petitioned the Board of County Commissioners of Kiowa County for approval of 1041 Regulations for areas and activities of State Interest in Kiowa County, a public hearing will be held before the Kiowa County Board of County Commissioners at the date, time and location specified below:
DATE AND TIME OF BOARD OF COUNTY COMMISSIONER'S HEARING: November 30, 2017 at 10:00 a.m.
LOCATION OF HEARING: Basement Meeting Room of the Kiowa County Courthouse, 1305 Goff Street, Eads, Colorado.
PURPOSE: The purpose of the hearing is to provide the public with an opportunity to comment upon the requested approval of the regulations regarding areas and activities of State interest in Kiowa County. Regulations must be adopted prior to any wind or solar development in the County;
Any person in support of, or objecting to, the proposed regulations may appear at such date, time, and place indicated above to address the County Commissioners, or may send written comments to the Kiowa County Board of County Commissioners prior to the hearing at PO Box 100, Eads, CO 81036. A copy of the proposed regulations are available to view at the Commissioners office in the Courthouse at 1305 Goff Street, Eads, CO and will be provided upon request. Requests for digital copies can be made by emailing kiowaco100@gmail.com. You may contact County Administrator, Tina Adamson, at (719)438-5810 for further information.