Image
Wind gusts of 80 mph expected Wednesday, fire danger remains high
The National Weather Service is forecasting wind gusts up to 80 miles per hour across Colorado's eastern plains Wednesday, with some locations along the foothills potentially seeing gusts to 100 mph.
Image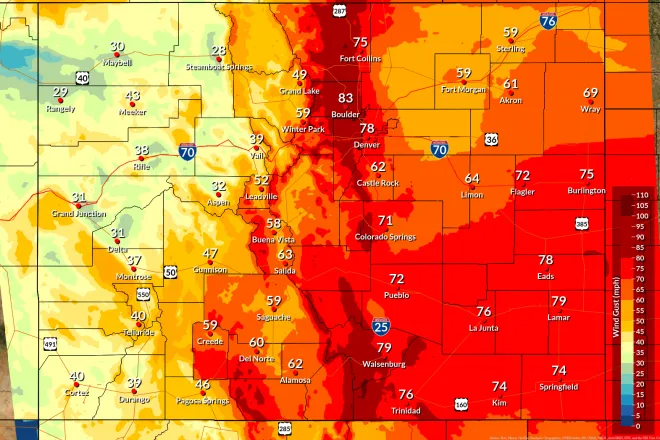 A high wind warning will be in effect until 5:00 p.m. Blowing dust is likely, potentially creating dangerous travel conditions as visibility is reduced to less than one-fourth mile at times.
Image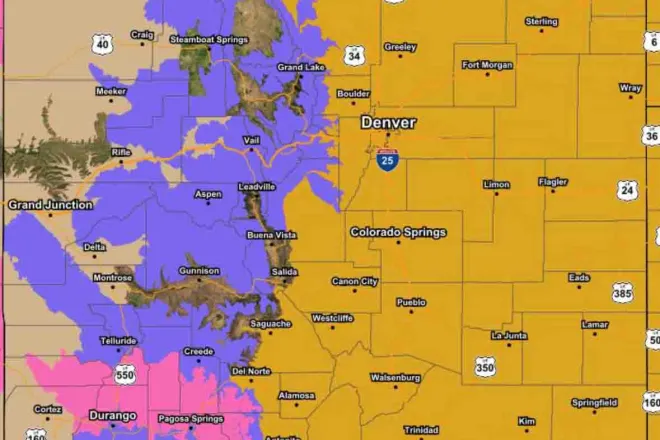 Travel along north-south highways, such as Interstate 25, is expected to be hazardous, particularly for light weight and high-profile vehicles.
The Colorado Department of Public Health and Environment has also issued an air quality alert due to blowing dust. The alert is expected to be in effect until 8:00 p.m. CDPHE says people with heart or lung disease, older adults, and children should reduce prolonged or heavy exertion.
Image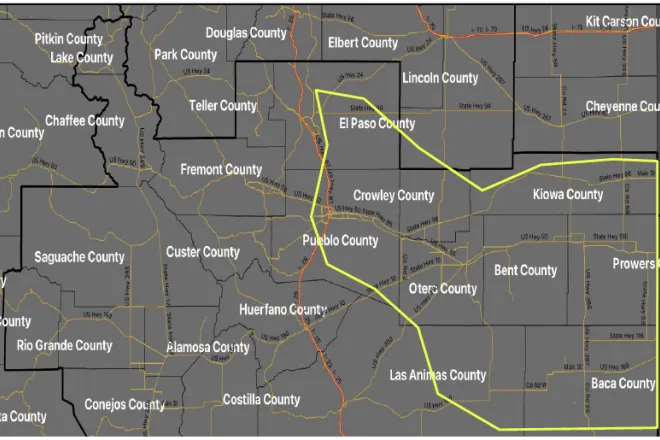 The fire risk across the plains is also high, with much of the area falling under a red flag warning starting as early as 10:00 a.m. The NWS says conditions will be extremely favorable for rapid rates of fire growth and spread. In addition to the exceptionally strong wind, relative humidity is expected to drop into the mid-teens. Any outdoor burning or other activities that could spark a fire are strongly discouraged.
Image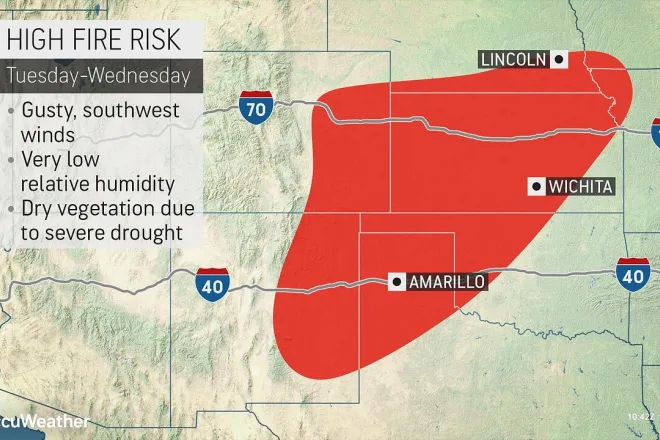 Image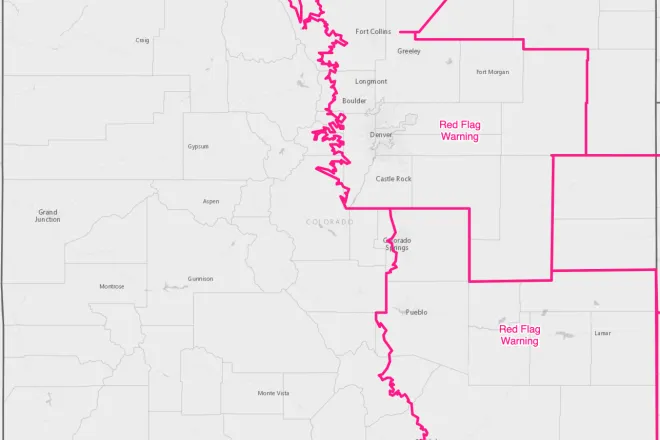 The strong winds are expected to continue through the early afternoon, slowly decreasing as the day progresses. The NWS has expressed concerns about power lines falling due to the wind and causing fires to start.
Image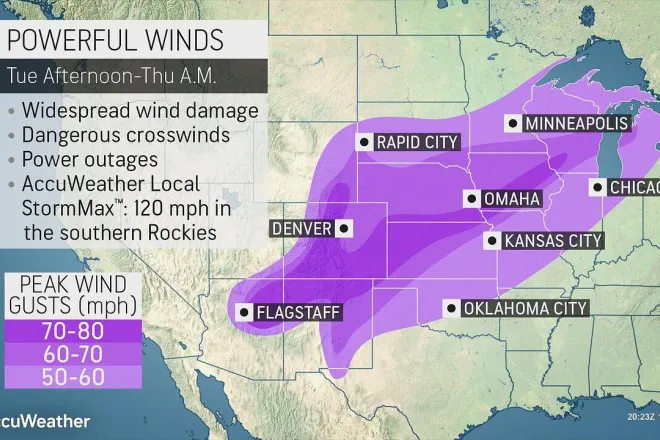 Mountain areas of western Colorado can expect snow to accompany the gusty winds Wednesday. Winter weather advisories are in effect for much of the area, with a winter storm warning in place for the southwest mountains until 5:00 p.m.
The San Juan Mountains could see rates as high as 3-4 inches per hour, and accumulation of a foot or more of new snow. In the Sangre de Cristo range, 2-5 inches of snow is possible.