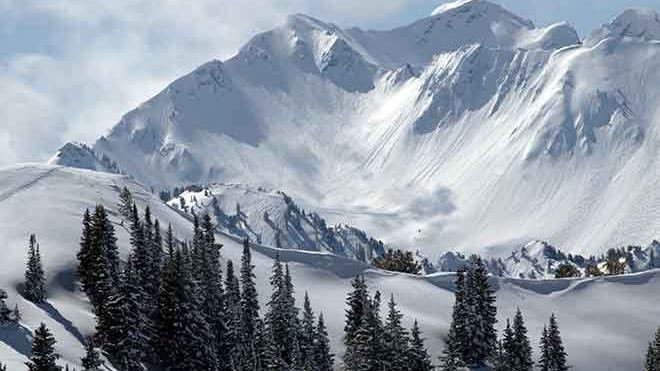 Published
Saturday, October 13, 2018
Wolf Creek received a 30-inch storm over the past week, allowing for the second-earliest opening in the resort's history as slopes open Saturday. The all-natural settled base is 24 inches at the midway with 30 inches year-to-date this season. Wolf Creek will be open Saturday and Sunday and continue weekend operations until snow conditions allow skiing throughout the week.
Weather conditions will be perfect for the opening weekend, with Saturday's high expected to be in the upper 30s under increasing clouds. Winds will be out of the southwest in the 10-15 mile per hour range. More snow is predicted for Sunday, with a high in the upper 20s.
Treasure Stoke, Bonanza and Nova lifts will also be operating with very early season conditions and obstacles. Lift tickets to access Treasure, Bonanza and Nova will be $50 for adults, $33 for seniors and $27 for children.
The Wolf Creek Lodge will be open with a limited lunch menu. Pathfinder Bar will also be open.
The Ski School will be available for both adults and children, including the Wolf Pup Program. The Ski Rental and Boarder Dome will be open, as well as Treasure Sports.
The final days of construction for the Charity Jane Express, Wolf Creek's 10th lift, are coming together with the cable splice complete and now moving into the critical wiring stage. The last phase is drawing closer and summer projects are nearing completion. The lockers from Poland, are being installed in the Lynx Building and the Powder Room.
The new lift is a Doppelmayr high-speed, detachable quad chairlift named the Charity Jane Express. The name is a salute to Charity Jane Pitcher, past owner of Wolf Creek Ski Area. The new Charity Jane Express will be the third chairlift in the spacious 900-acre Alberta Area.