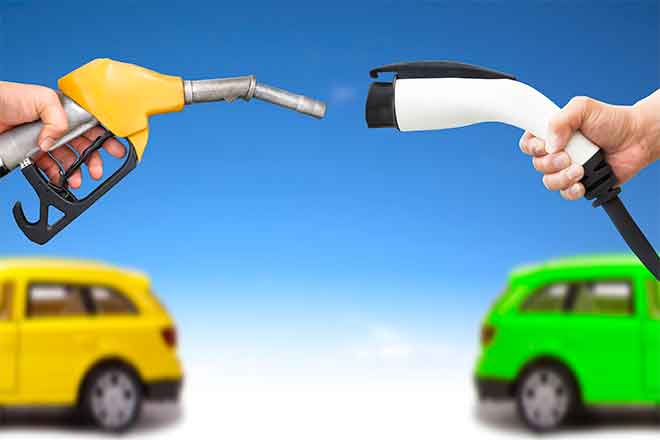 Published
Thursday, January 19, 2023
(The Center Square) - Wyoming lawmakers have introduced a resolution that denounces electric vehicles and pledges support for the oil and gas industry.
Senate Joint Resolution 0004 expresses "support for phasing out the sale of new electric vehicles in Wyoming by 2035."
The measure, however, will "not do anything to inhibit anybody from buying a vehicle or selling a vehicle," the measure's sponsor, state Sen. Jim Anderson, R-District 28, told "Fox & Friends First" Tuesday.
The resolution adds that "the proliferation of electric vehicles at the expense of gas-powered vehicles will have deleterious impacts on Wyoming's communities and will be detrimental to Wyoming's economy and the ability for the country to efficiently engage in commerce."
Phasing out new electric vehicle sales in the state "will ensure the stability of Wyoming's oil and gas industry and will help preserve the country's critical minerals for vital purposes," the measure adds.
"We are supporting our industries that have been around for 100 years supporting us and we want to support them now," Anderson added in the "Fox & Friends First" interview. "We think there's 12 years left and some of those states [banning the sale of gas-powered vehicles] might change their mind by that time and see the petroleum-product vehicles are not so bad."
States planning to ban gas-powered vehicles include California, Massachusetts, New York, and Washington.
Daniel Turner, executive director of Power The Future, an energy advocacy group, said supporters of the green agenda have spent "untold millions of taxpayer dollars to prop up expensive electric vehicles and force them on the public.
"Thankfully, some in Wyoming are taking a look at the real cost of EVs in terms of infrastructure and disposal," he said in a statement. "These are patriots that deserve our heartfelt congratulations and appreciation. There are very real economic and environmental costs to electric vehicles and we're grateful to see those negatives will no longer be shoved under the green carpet."