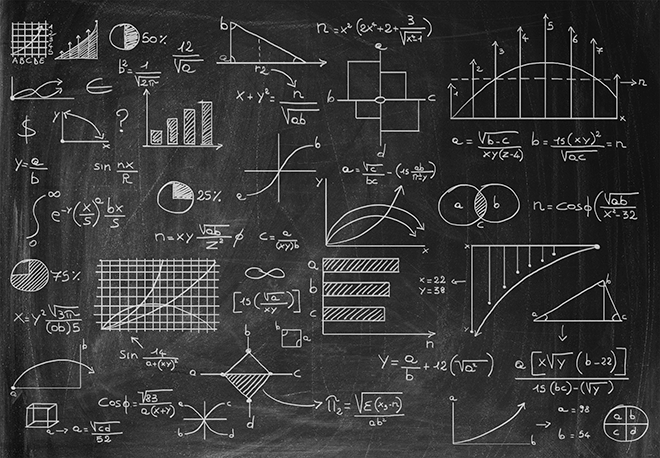 Published
Thursday, February 14, 2019
The Colorado Division of Homeland Security and Emergency Management has announced the award of more than $29 million in grant funding to 95 Colorado education providers under the School Security Disbursement grant program.
The SSD grant program was enacted to in 2018 to provide funding for improves to security in public school facilities and vehicles, and to support training for school personnel. Three hundred and five projects were submitted, and 95 local education providers were selected to receive funding.
Schools were notified about the grant awards Wednesday.
Award Receipent List
Academy District 20 $124,275.00
Adams 12 Five Star Schools $802,740.00
Archuleta School District 50 $187,382.11
Atlas Preparatory School $125,035.45
Aurora Public Schools $272,593.75
Big Sandy School District $84,000.00
Boulder Valley School District $1,185,489.17
Branson 82 School District $625,950.00
Brush School District RE-2J $260,665.00
Byers School District $34,400.00
Calhan School District $105,000.00
Canyon City School District $514,285.00
Centennial School District $584,041.00
Cherry Creek Schools $1,341,372.00
Clear Creek School District $38,401.00
Colorado Early Colleges $89,101.76
Colorado Springs School District 11 $647,014.00
Creed School District $102,813.00
Cripple Creek Victor School District $355,065.14
Custer County School District $66,026.00
Del Norte School District C-7 $54,300.00
Delta County School District $752,226.00
Denver Public Schools $1,450,426.00
Douglas County School District $1,452,872.00
Durango School District $1,138,762.00
El Paso County School District #49 $172,667.60
El Paso County School District #8 $1,145,612.61
Elizabeth School District $103,392.00
Ellicott School District 22 $452,780.00
Foundations Academy $14,910.00
Fowler School District r4j $49,800.00
Frontier Academy $142,387.63
Garfield RE-2 School District $141,897.00
Gilpin County School District RE-1 $176,180.00
Golden View Classical Academy $63,948.20
Granada School District RE-1 $116,674.00
Gunnison Watershed School District $168,131.02
Harrison School District #2 $81,447.00
Hayden School District $505,993.16
Hinsdale County School District RE-1 $180,077.80
Holly School District RE-3 $80,665.96
Huerfano RE-1 School District $90,990.52
Ignacio School District $81,600.00
James Irwin Charter School $99,483.00
Jeffco Public Schools $279,687.23
Jeffco Public Schools $432,700.00
Lake County School District $497,606.60
Landmark Academy at Reunion $14,470.00
Lewis-Palmer School District#38 $121,270.00
Liberty Common School $12,013.50
Liberty Tree Academy $215,000.00
Manzanola School District 3J $46,119.02
Mapleton Public Schools $430,000.00
Mapleton Public Schools $150,000.00
McClave School District $24,000.00
Meeker School District RE-1 $564,375.00
Mesa County Valley School District 51 $300,200.00
Moffat County School District $101,313.00
Monte Vista School District $72,131.36
Montezuma-Cortez RE-1 $211,908.00
Montrose County School District $1,642,347.34
Mountain Sage Community School $34,796.00
Mountain Village Montessori Charter School $33,200.00
North Conejos RE-1J $59,148.40
Norwood Public Schools $54,800.00
Park County School District RE2 $62,620.00
Pawnee School District $172,926.00
Peyton School District 23jt $137,472.00
Platte Canyon School District #1 $256,461.36
Platte Valley School District $46,314.64
Poudre School District $938,288.00
RE-1 Valley School District $442,620.00
Ricardo Flores Magon Academy $49,000.00
Rocky Ford School District $258,399.00
Rocky Mountain Academy of Evergreen $135,003.09
Sargent School District $88,729.43
School District 27J $349,734.03
Sheridan School District 2 $1,102,361.72
Silverton School District $14,404.00
South Routt School District $174,197.00
St. Vrain Valley Schools $687,044.00
Steamboat Springs School District $233,657.80
Summit School District $17,884.00
The Academy $90,098.00
THE CLASSICAL ACADEMY $295,088.00
Thomas MacLaren School $18,190.00
Thompson School District $213,750.00
University Schools $55,266.00
Weld County Eaton School District RE-2 $192,203.00
Weld County School District RE 1 $485,724.00
Weld RE-4 $304,936.60
Weld RE-5J School District $334,800.00
Weldon Valley School District $13,549.00
Wiley School District RE-13JT $27,825.00
Windsor Charter Academy $79,126.00
Woodland Park School District RE-2 $334,910.00
Woodlin School District R-104 $32,460.00