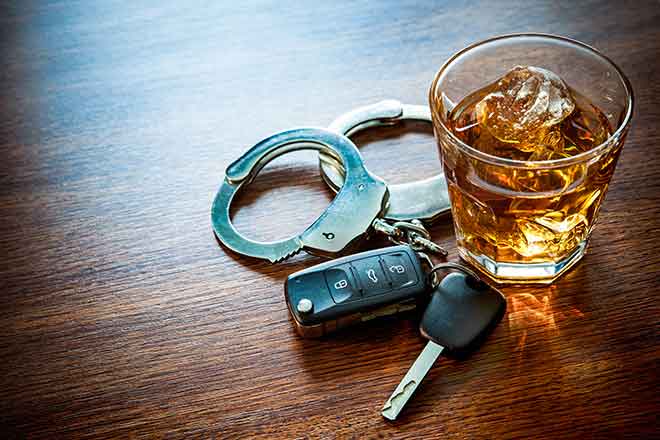 Published
Friday, March 22, 2019
While Coloradans across the state enjoyed St. Patrick's Day celebrations, law enforcement was on high alert for impaired drivers as part of the The Heat Is On campaign. From March 15-18, the Colorado Department of Transportation, Colorado State Patrol and local law enforcement agencies combined efforts to arrest 293 impaired drivers, a decrease from the 323 arrests during last year's enforcement.
To keep roadways safe and help Coloradans avoid a DUI during St. Patrick's Day weekend, CDOT, AAA, the City and County of Denver, the Marijuana Industry Group (MIG) and Lyft committed to providing $13,500 in free Lyft rides to those who pledged not to drive impaired -- an amount equal to the average cost of a DUI in Colorado after considering legal fees and increased insurance costs. Coloradans responded, with more than 4,200 people signing the pledge to plan ahead for a sober ride. Thanks to additional contributions from partners, CDOT's promotion ultimately provided more than $18,000 in Lyft credit to help Coloradans get a sober ride throughout the weekend.
"With the accessibility of ride-hailing services and public transportation, it's easier than ever for people to make the responsible decision and get a sober ride to their destinations," said Darrell Lingk, director of CDOT's Office of Transportation Safety. "Unfortunately, some people still choose to drive impaired despite the serious safety risks and financial and legal consequences."
Across Colorado, 108 agencies participated in the St. Patrick's Day weekend enforcement, with the Denver Police Department (31 arrests), Colorado Springs Police Department (26 arrests) and Aurora Police Department (15 arrests) recording the highest arrest totals. In addition, CSP made 38 arrests. Visit bit.ly/CDOT-HIO to access all arrest results statewide. Arrest data can be sorted by county, law enforcement agency and enforcement period.
"It's unfortunate that people chose to drive impaired, but lives were potentially saved by taking them off the roads," said Col. Matthew Packard, chief of the CSP.
The Heat Is On campaign will return for the Spring Events DUI enforcement beginning April 5. Last year, 1,932 impaired drivers were arrested during the five-week enforcement effort.