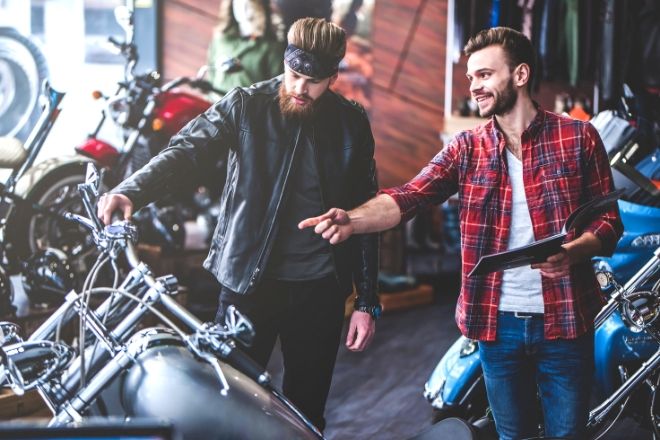 Published
Wednesday, July 31, 2019
Thanks to its magnificent scenery, Colorado offers some of the best motorcycle rides in the country. If you want to experience the thrills for yourself, but you don't already own a motorcycle, keep reading-- we share four crucial tips for buying a motorcycle, below.
Buy Based on How You'll Ride
People buy their vehicles based on how they'll use them, and motorcycles are no exception. If you plan to ride recreationally, standard (or traditional) bikes are ideal for these adventures. On the other hand, there are motorcycles out there designed specifically for performance. Take sport bikes, for example--they're fast, so buy one if you want to race. If you suspect you'll travel long distances, however, you may want to buy a cruiser. Ultimately, the type of bike you'll ride is up to your preferences. Numerous reputable companies make beginner-friendly motorcycles, so relax--you'll likely find a bike that's right for you.
Think About Features Before You Buy
Once you solidify the type of motorcycle you want to buy, you must consider the finer details. While cars have adjustable features, most motorcycles don't. Simply put, refrain from purchasing a bike that's too heavy or tall for you. You should also determine if you want a new or used bike. New motorcycles are almost guaranteed to run smoothly, but you'll probably pay much more for them. Used bikes are typically inexpensive, but you may encounter some parts that are less than perfect. Above all, you need to do your research, and, if you can, test out bikes before you decide. If necessary, bring an experienced friend with you; they can inspect the motorcycles for you.
Prioritize Your Safety
Of course, you can't ride without taking care of business first. Your safety, as well as others' safety, depends on it. First, if you don't already have your motorcycle license, you have to take a motorcycle safety course and earn one. Then, be sure to obtain insurance, as nearly all states require it by law.
Determine How You'll Bring It Home
If you want to buy a motorcycle from out of state, consider how you'll ship it home. If you're willing to make the trek to pick it up, you could simply store it in a trailer or ride it. Many people, however, will book motorcycle shipping services to protect their new purchase throughout transit.