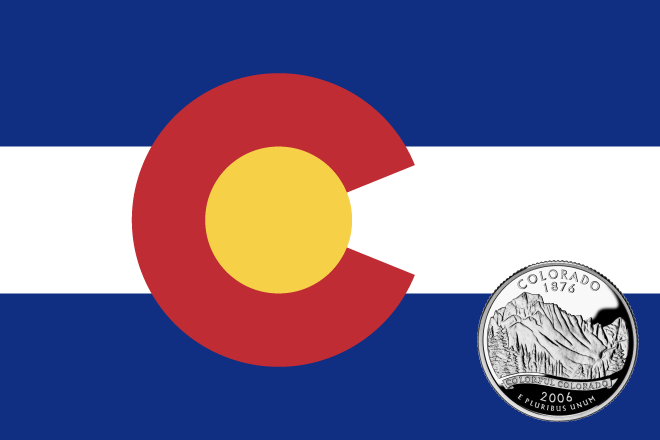 Published
Wednesday, June 24, 2020
(The Center Square) - A new company is set to receive $5.5 million in tax incentives to open a second headquarters in Colorado, Governor Jared Polis' administration announced Tuesday.
Marqeta, a card and payment platform, will receive a $5.5 million Job Growth Incentive Tax Credit to open a location in the Denver metro area, the governor's office and the Office of Economic Development and International Trade (OEDIT) said in a news release on Tuesday.
The state's Economic Development Commission approved the tax credit on June 18 "to help secure the company's second headquarter."
Polis welcomed the company in a statement and touted Colorado as "a hub for innovation and the entrepreneurial spirit."
Critics of business subsidies, however, question why tax incentives are needed if a state already has a welcoming business environment.
"If Colorado's workforce, quality of life and cost of doing business are so great, then why does the state need to bribe companies with millions of dollars to do business there? The thing is, it really doesn't," said John Mozena, president of the Center for Economic Accountability, which researches business subsidies and tax incentives from a "free market" perspective.
The company "expects to employ over 500 people over the next eight years," including 100 full-time employees in its first year, according to the news release.
The news release also states the average wages will be $134,472 annually for jobs ranging from "a full suite of corporate functions including management, finance and business development, software engineering, marketing, legal, and operations."
"Colorado is an emerging leader in financial technology because of our high quality of life and talented workforce, and I'm very excited to have a great company like Marqeta make its second home in Colorado," Polis said.
"This is a challenging time for many businesses, and we're excited to see the creative ways companies are finding to continue growing while protecting their employees and customers," he added.
Michelle Hadwiger, director of Global Business Development for OEDIT, said the company's announcement "signals to the market that Colorado is a prime location for companies seeking a diverse industry base.
"Innovative companies are seeking lower cost markets and we are pleased to see a high-profile segment leader like Marqeta join our growing financial technology cluster," she added.
Mozena argues that evidence suggests "companies would make the exact same decisions about where to locate and how many people to hire based on fundamental business factors like workforce and cost of doing business even if they didn't get tax incentives, since the value of those incentives is insignificant compared to something like even a one percent difference in payroll costs.
"But if a business cannot pay $5 million in taxes simply by saying that a tax credit played a big role in their decision, then of course they're going to do that, and the politicians will happily take credit with voters for 'creating jobs,'" he added.
In the fiscal year that ended in 2019, the state gave out more than $16 million through the Job Growth Incentive Tax Credit program. It also offered $55 million for Colorado Enterprise Zone Business Tax Credits, $16 million for Colorado Enterprise Zone Contribution Tax Credits, and $8.7 million under the Regional Tourism Act.
That brings the state's tax abatement bill to $96.3 million.
In fiscal year 2018-19, the state brought in $919.8 million in total corporate income tax revenue.
That means businesses in Colorado end up paying more because of tax breaks to favored companies, Mozena says.
"Every Colorado business is paying essentially a 10 percent premium on their state taxes to fund special tax breaks for a few favored companies, and business owners who are struggling right now to keep their doors open and their employees working would be justified in asking what they're getting in return," he said.