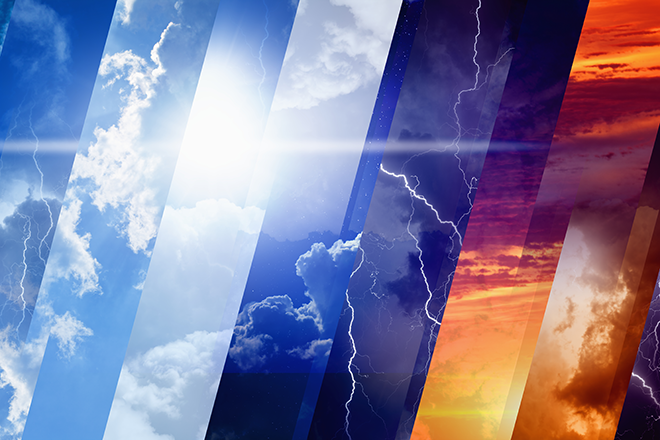 Published
Sunday, August 4, 2019
Mid-90s continue across Kiowa County Monday, along with a chance for late-day thunderstorms.
Expect light winds generally out of the south through the day under mostly sunny skies. The potential for showers and thunderstorms begins to increase during the late afternoon, with the best potential occurring up to midnight for the eastern half of the county.
Overnight, look for lows in the mid-60.
Sunny skies prevail Tuesday, with just a slight chance for thunderstorms during the late evening while temperatures again return to the mid-90s
Another round of thunderstorms is possible Wednesday night.
Currently, KiowaCountyPress.net Live Weather from downtown Eads shows SW wind at 1 mph. The current temperature is 7, with 0.00 inches of rain so far today. The strongest wind gust since midnight was 15 mph, while the high temperature for the day so far was 12 at 12:00 AM.
Weather information updated throughout the day is available at http://weather.KiowaCountyPress.net.
Kiowa County Weather Outlook for August 5, 2019

Community

High

Low

Chance of Precip

Wind Gust

Direction

Arlington

97

63

30

10

SW

Haswell

93

62

30

10

SW

Eads

94

61

30

10

S

Chivington

95

62

40

10

S

Sand Creek Massacre NHS

94

61

40

5

S

Brandon

96

62

40

10

S

Sheridan Lake

94

62

40

10

S

Towner

94

62

40

10

S