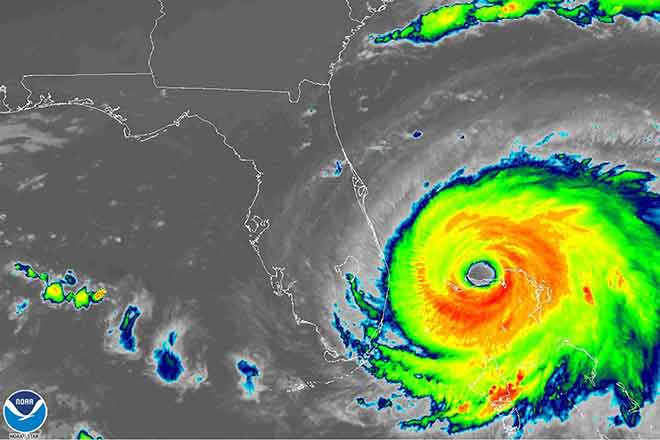 Published
Monday, September 2, 2019
While Dorian will remain the most potent feature on the tropical weather maps over the Atlantic Basin, AccuWeather meteorologists are monitoring other areas in the tropics for development in the coming days.
The first area of concern is a batch of showers and thunderstorms traveling from the eastern Gulf of Mexico to the central areas of the Gulf into early week.
It is as this mass moves to the southwestern Gulf during Monday and Tuesday when some development may take place. That development has about a 30% chance of occurring.
The odds are against rapid escalation of this feature, but there is a chance a tropical depression or tropical storm evolves before the shower and thunderstorm activity pushes inland over northeastern Mexico and South Texas by midweek.
"At minimum, an uptick in torrential downpours and perhaps locally gusty thunderstorms can occur in northeastern Mexico and South Texas from later Tuesday through Wednesday," according to AccuWeather Senior Meteorologist Bob Smerbeck.
Isolated flooding cannot be ruled out.
Another area that is being monitored is a batch of showers and thunderstorms that emerged from the western coast of Africa late last week.
This area has a 90% chance of developing and becoming Fernand this week as it drifts westward across the tropical Atlantic. However, it may take a track much farther to the northwest early on, when compared to Dorian.
As a result, it may only be of concern for shipping over the middle of the Atlantic during the middle to latter part of next week.
Meanwhile, in the eastern Pacific Ocean, Tropical Storm Juliette formed about 685 miles south-southeast of the southern tip of Baja California. Fortunately, Juliette will not pose any direct threat to land and may only bring a slight uptick in wave action along the western coast of Mexico.