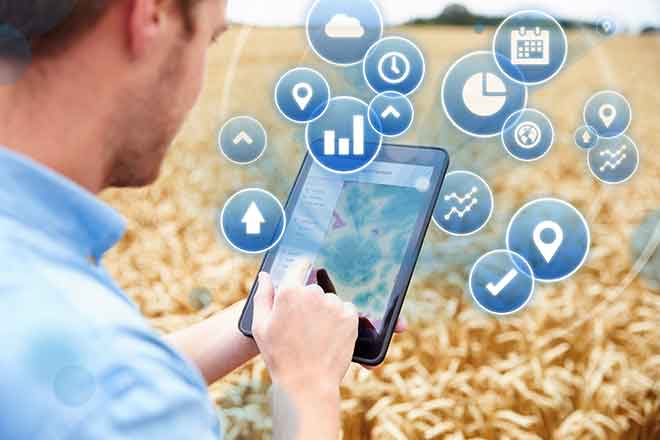 Published
Tuesday, April 13, 2021
Dry and windy weather was prevalent throughout the state last week as spring fieldwork continued, according to the Mountain Region Field Office of the National Agricultural Statistics Service, USDA.
In northeastern counties, planting preparations progressed but soil temperatures remained cold. A county report noted cold temperatures held winter wheat progress back slightly in the area. A county report also noted crop producers expressed concern regarding possible reduced irrigation water supplies this season. Calving and lambing continued with some producers nearing completion. Lack of received moisture and high winds remained very concerning for crop and pasture conditions moving forward.
East central counties received isolated and welcome moisture last week. High winds were also observed, counteracting most benefits of the observed precipitation.
In southwestern counties, no moisture was received las week. Extremely high winds were reported. Most of the district remained in extreme to exceptional drought according to the latest U.S. Drought Monitor report.
The San Luis Valley experienced another dry week with cool temperatures. Barley planting continued but not as quickly as the prior week. Some producers began irrigating last week. A county report noted the possibility of fewer barley acres planted this year due to water supply concerns.
In southeastern counties, winter wheat condition continued to improve from prior moisture, but more is needed to sustain the crop going forward. High winds were reported last week. Warmer temperatures also supported alfalfa growth.
As of April 9, 2021, snowpack in Colorado was 79 percent measured as percent of median snowfall. The Southwest and San Luis Valley were 71 and 90 percent, respectively.
Stored feed supplies were rated 20 percent very short, 27 percent short, 52 percent adequate, and 1 percent surplus.
Sheep death loss was 2 percent heavy, 61 percent average, and 37 percent light.
Cattle death loss was 5 percent heavy, 66 percent average, and 29 percent light.
CROP AND LIVESTOCK PROGRESS

Commodity

Current week

Previous week

Previous year

5-year average

(percent)

(percent)

(percent)

(percent)

Barley

Planted

30

26

34

24

Onions

Planted

3

--

9

19

Winter wheat

Pastured

14

18

11

15

Jointed

19

9

11

11

Cattle and calves

Cows calved

84

77

80

75

Sheep and lambs

Ewes lambed

70

61

80

69

DAYS SUITABLE FOR FIELDWORK AND SOIL MOISTURE CONDITION

Current week

Previous week

Previous year

5-year average

Days suitable for fieldwork

6.4

6.4

6.3

5.5

Topsoil moisture

(percent)

(percent)

(percent)

(percent)

Very short

15

13

17

11

Short

38

39

30

21

Adequate

47

48

51

64

Surplus

--

--

2

4

Subsoil moisture

Very short

31

29

13

11

Short

35

41

22

24

Adequate

34

30

65

64

Surplus

--

--

--

1

CROP, LIVESTOCK, PASTURE AND RANGE CONDITION

Commodity

Current week

Previous week

Previous year

5-year average

(percent)

(percent)

(percent)

(percent)

Pasture and range

Very poor

23

24

4

9

Poor

30

34

11

16

Fair

37

32

29

34

Good

10

10

54

38

Excellent

--

--

2

3

Winter wheat

Very poor

13

15

14

6

Poor

21

19

18

13

Fair

40

39

28

33

Good

23

24

38

42

Excellent

3

3

2

6

Livestock

Very poor

3

4

1

--

Poor

8

7

4

3

Fair

27

21

21

19

Good

55

64

66

71

Excellent

7

4

8

7