Image
Alaska tribes to BLM: Protect lands from extraction
(Alaska News Service) Alaska tribes are urging the U.S. Bureau of Land Management to keep protections in place for more than 28 million acres they say are critical to their way of life.
The BLM is expected to release a draft environmental impact statement next month on the effects of opening the acreage up to mining and extraction. Known as D-1 lands, large parcels across the state were originally protected from development under the Alaska Native Claims Settlement Act more than 50 years ago.
Image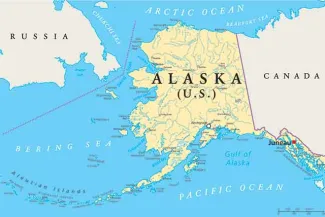 Eugene Paul, tribal Chief of Holy Cross and chairman of the Bering Sea Interior Tribal Commission, said these lands are important for their food sources.
"Other places have these big stores, Costco and stuff, that they buy a great amount of goods and stuff, but we don't choose that," he said. "We choose what we were taught to do and to live off our land, and it means a lot for us to take what we need and then gather what we need to put our families through the winter."
Seventy-eight tribes wrote a letter to the BLM asking to keep safeguards for D-1 lands in place, noting Alaska already is feeling the impacts of climate change and development could further erode tribes' way of life. For nearly two decades, the agency has submitted resource plans recommending lifting protections for D-1 lands.
Image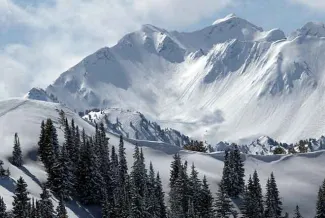 Frank Katchatag, president of the village of Unalakleet and vice chair of the Bering Sea Interior Tribal Commission, said tribes are fighting for their lands.
"Salmon cannot fight for itself. The caribou and the moose cannot fight for itself," he said. "We are trying very hard to protect those species so that we may continue the life that we live and pass on to our children and grandchildren."
Katchatag said that if the lands are damaged and the rivers polluted, his home will never be the same.
"I look forward to meeting more with the Alaska BLM director and I truly hope that the Secretary of Interior continues to meet with us," he said, "because we're not going to give up."
Support for this reporting was provided by The Pew Charitable Trusts.