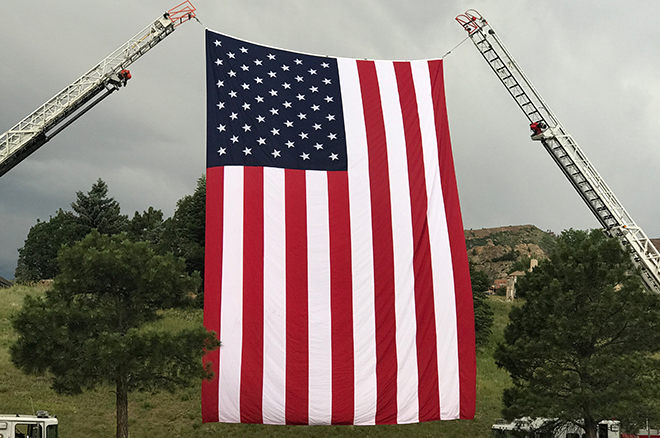 Published
Sunday, November 11, 2018
Saturday evening, American Legion Post #125 held their annual supper to thank all Veterans for their service to our country.
Forty-four veterans, spouses and guests attended the supper from Eads, Sheridan Lake, Towner, Kit Carson, Cheyenne Wells and La Junta.
A short meeting followed the supper. Gary Aughenbaugh, Amy Weirich and Roland Sorensen were thanked for their work painting the outside of the Legion Hall. The minutes and financial were approved and the Legion Officers were elected. Dan Richards Post Commander, Roland Sorensen Secretary/Treasurer and Areta Blooding-Laird Sergeant of Arms were reelected to their offices. Several donations were received during the year from individual community citizens, veterans and the county and are a big help in maintaining the Legion Hall and providing the supper.
The supper was catered by JJ Restaurant. Jennifer and her crew did a wonderful job.