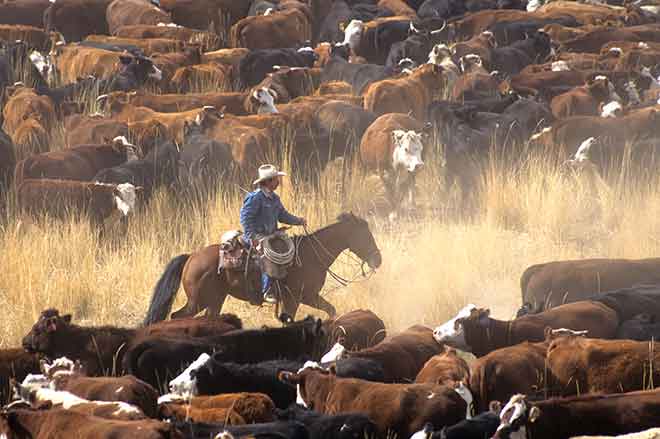 Published
Monday, October 31, 2016
By Debra Wells
Frank Phillips College Rodeo placed 4th out of seventeen colleges in the Southwest Region for the Men's Team at the Texas Tech College Rodeo held on Oct. 13-15.

FPC Rodeo Freshmen kicked some tail with Bryce Batterton from Eads, CO, winning the steer wrestling competition. Bryce, aka "Pistol Pete," placed second in the long round tying alongside team-mate Jamie Haney with a 4.9 second run. In the short round, Batterton scored a 5.2 to again place second. His combined total in the aggregate won him the championship buckle out of 62 contestant entries.
Freshman Jamie Haney from Odessa, FL, also had a great weekend tying with team-mate Bryce Batterton for 2nd in the long round and placing 4th in the short round and 4th in the average.
The Freshmen were on fire this weekend with two more Freshman Plainsmen qualifying for Saturday night's short round.
Freshman Zach Hanko from Oakdale, CA, in Bareback Riding placed 7th in the long round, 6th in the short round, and 6th in the average. Freshman Plainswoman, Sierra Smith from Winterset, IA, also made the championship round in goat tying placing 10th out of 78 in the long round, 7th in the short round, and 7th in the average.
Many other FPC Rodeo athletes had successful runs, but fell just short of the Top 10 Short Round. Over 500 athletes were entered at the Texas Tech college rodeo, competing within various events. Go Plainsmen!