Image
Colorado among states challenging Trump administration's Endangered Species Act reforms
By Derek Draplin | The Center Square
Several states joined California in suing the Trump administration on Wednesday over reforms made to the Endangered Species Act (ESA) that they argue will weaken the federal law.
California Attorney General Xavier Becerra said the lawsuit was filed Wednesday in the U.S. District Court for the Northern District of California against U.S. Department of Interior Secretary David Bernhardt and U.S. Department of Commerce Secretary Wilbur Ross.
California is joined in the lawsuit by 16 other states along with the District of Columbia and city of New York. 
"As we face the unprecedented threat of a climate emergency, now is the time to strengthen our planet's biodiversity, not to destroy it," Becerra said. "The only thing we want to see extinct are the beastly policies of the Trump Administration putting our ecosystems in critical danger. We're coming out swinging to defend this consequential law – humankind and the species with whom we share this planet depend on it."
The Interior Department last month announced changes to the act that include removing a blanket rule for threatened species and endangered species, restoring two separate tiers for species under the act. Another change requires "areas where threatened or endangered species are present at the time of listing be evaluated first before unoccupied areas are considered." 
Image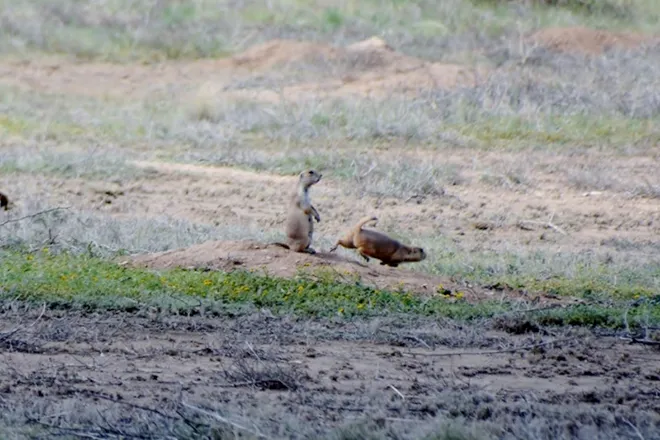 The administration says the reforms will reduce regulatory burdens on landowners while still protecting wildlife.
On Tuesday, the U.S. House's Western Caucus held a roundtable detailing further reforms presented in a bill package that they say would modernize the law. One of the proposed bills would codify the Interior Department's changes to the ESA. 
At the same time, the House Natural Resource Committee's Subcommittee on Water, Oceans, and Wildlife held a hearing where they considered a bill by U.S. Rep. Raúl Grijalva, D-Arizona, that would overturn the Interior Department's and the Commerce Department's changes to the ESA.
Shawn Regan, a research fellow with the Bozeman-based Property and Environment Research Center, a free-market research group, told The Center Square that reforms to the ESA are needed to improve wildlife recovery.
The ESA has "done a good job at preventing extinctions but a really poor job at promoting species recovery," he said. 
"The administration's changes would take several steps that provide better incentives for landowners to actually recover species," Regan added.
The 16 states that joined California in the lawsuit include Massachusetts, Maryland, Colorado, Connecticut, Illinois, Michigan, Nevada, New Jersey, New Mexico, New York, North Carolina, Oregon, Pennsylvania, Rhode Island, Vermont and Washington. 
States have joined in filing lawsuits against the Trump administration over vehicle emissions, methane emissions rollbacks and SNAP rule changes.