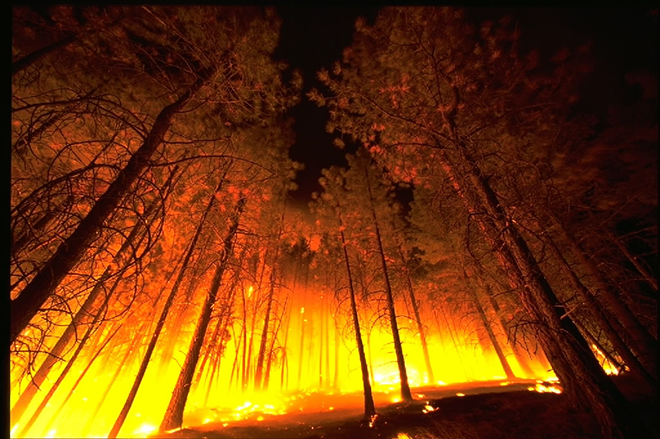 Published
Friday, May 6, 2022
(The Center Square) - President Joe Biden has signed a disaster declaration for New Mexico as the Hermits Peak and Calf Canyon Fires grew to over 160,000 acres.
The declaration shores us federal funding to help recovery efforts in Colfax, Lincoln, Mora, San Miguel, and Valencia counties, the White House said.
The Hermits Peak fire that began on April 6 and the Calf Canyon that began on April 19 increased from 146,000 total acres on Tuesday to over 160,000 acres by Wednesday, according to the U.S. Forest Service (USFS).
Containment of the fires is at 20% and over 2,100 personnel are involved in combating the blazes.
"A steady aerial assault on the fire [Tuesday] provided opportunity for firefighters to engage aggressively on the ground," USFS said Wednesday. "Structure protection, line construction and firing operations will continue [Wednesday]."
"There is an anticipated increase in fire activity in multiple locations across the fire as winds shift throughout the day," the federal agency added.
San Miguel County Sheriff's Office said Wednesday that power has been shut down in some evacuated areas.
"Lines will be re-energized when conditions are safe for fire personnel and law enforcement," according to a Facebook post from the sheriff's office. "Power has been restored to the community of Mora for the purpose of water distribution by authorization of the Incident Management Team."
Funding made available under the Biden administration's disaster declaration allows access to grants for home repairs and loans for uninsured property losses. State and local governments can also access funding to help cover evacuation and shelter support.
Sandra L. Eslinger has been named as the Federal Emergency Management Agency's (FEMA) coordinating officer for operations, the White House added.